Rogers expands 5G coverage to 11 new markets across Quebec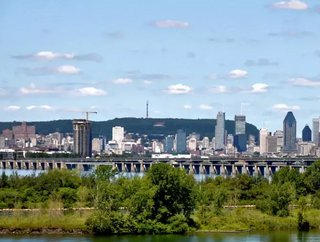 Canadian telco Rogers has grown its 5G network in Quebec to reach 11 new towns and cities, now touching over 90 communities throughout the province.
Rogers, Canada's largest mobile network operator by subscriber base, has announced the expansion of its 5G network coverage to 11 new towns and cities throughout the province of Quebec. 
Rogers' 5G services are now available in the metros of Beaconsfield, Boucherville, Brossard, Dorval, Drummondville, Longueuil, Mascouche, Mont Tremblant, Saint-Constant, Saint-Lambert, and Terrebonne. 
The carrier has been expanding aggressively throughout the province since it became the first telecom operator to launch 5G in Quebec at the start of September last year. With the latest crop of new markets, Rogers' 5G network now covers more than 90 communities throughout the province. 
Rogers is building out network connectivity to largely support a recent CA$3.3 billion purchase of 5G spectrum in the 3500 MHz band. The purchased spectrum reportedly covers 99.4% of the Canadian population, and makes Rogers the largest investor in 5G spectrum in the country. 
Nationwide, Rogers' network covers over 800 communities throughout Canada, and the company's 5G rollout is reportedly on track to hit 70% population coverage by the end of 2021. Next year, Rogers has said it plans to make "additional deployments" throughout the region as "part of Rogers long-term and ongoing commitment to bring 5G to Quebec." 
Rogers also recently upgraded its wireless network in rural areas, improving network stability and connection speeds for 162 Québec communities since January 2020 - with an emphasis on rural and underserved communities like Notre-Dame-des-Prairies and Saint-Augustin-de-Desmaures. The rural network upgrade project is aiming to touch a total of 360 communities by the end of 2021.  
"As the first carrier to bring 5G to the province, we're proud to continue to expand our wireless network to reach even more communities across Québec," said Edith Cloutier, President of Québec at Rogers Communications. "These are critical investments to keep Quebecers, wherever they may reside, connected to award-winning wireless technology that will drive innovation and prosperity across our province."
Recently, Rogers was recognised as the operator of Canada's best wireless network by benchmarking service umlaut, as well as the best 5G services provider in Quebec specifically.