Revolutionising the Industrial IoT from Low Earth Orbit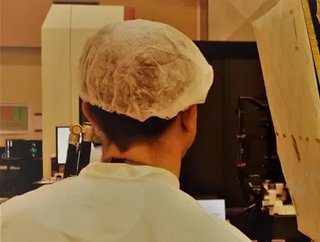 Experts from OneWeb, OQ Technology, and Avnet Abacus discuss the potential for LEO to revolutionise the future of 5G and IIoT.
It's been a good year for space-based networks. Even as public opinion has decidedly turned against the incredibly expensive vanity projects emblematic of the inane billionaire space race, several companies have had significant success working on developing low earth orbit (LEO) networks for much more useful applications. 
We've covered the possibility for satellite networks to combine with 5G technology before but focused largely on the potential for the technology to broaden high-speed internet coverage in rural areas. However, this isn't the only frontier where LEO networks are pushing the boundaries of connectivity. 
"Space is increasingly becoming commercialised, specifically with much more terrestrial technology use in mind," wrote Martin Keenan, Technical Director at Avnet Abacus, in a recent breakdown he did for us on the development of LEO network applications. According to him, the combination of 5G networks and LEO coverage "is likely to become increasingly relevant for industrial internet of things (IIoT) deployments in the very near future."
Even Keenen admits that, at first, the idea "might sound like an implausible leap," so we got in touch with some of the companies actively developing this new generation of networks in the stratosphere to get their take on the potential for LEO satellite constellations to shake up connectivity on the planet far below. 
Spotlight: OneWeb
For a while last year, it seemed as though the number of competitors in the satellite telecom space had shrunk, with UK-based provider OneWeb declaring bankruptcy in March of 2020 due to issues securing the necessary funding to get its array of microsatellites into orbit. 
OneWeb was bailed out, however, by the British government and Indian telecom company Bharti Global. It has since resumed operations with a vengeance, launching dozens of new microsatellites from its staging ground in the Far East of Russia.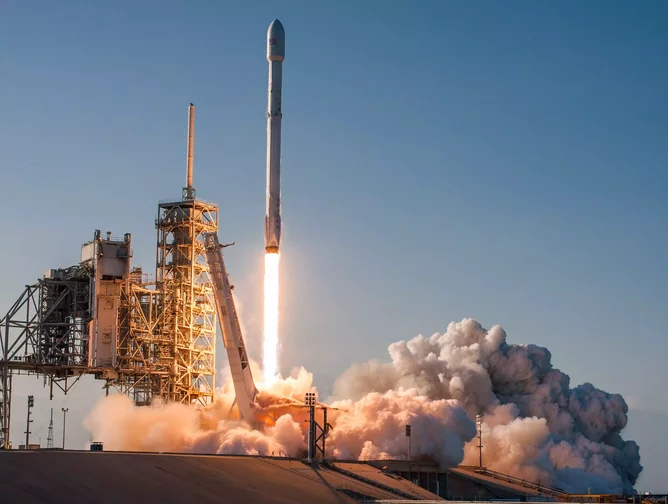 Hybrid IoT From Above and Below 
Omar Qaise, the founder and CEO of Luxembourg-based startup OQ Technology, is flying high right now. Last month, his fledgling company launched the Tiger-2 - the world's first satellite designed to support the delivery of 5G IoT networks from space. 
"The demand for globally connected devices is growing," Qaise explains to us. "To connect billions of sensors and devices, the infrastructure of the IoT will have to evolve." In order to facilitate this evolution, Qaise posits that satellites in LEO are "the only cost-effective way that can push the network beyond what terrestrial providers can offer."
The startup has already seen some early success, with Qaise explaining that two of OQ's early customers include the European Space Agency, which so far has signed four contracts, worth several million Euros, with the 5G satellite operator, and the Luxembourg Space Agency.
Whereas some companies are pushing to build completely space-based networks, OQ is "building a global hybrid system, using 5G connectivity, that combines both satellite and terrestrial wireless networks to provide commercial IoT and M2M (machine-to-machine) services to traditional operators."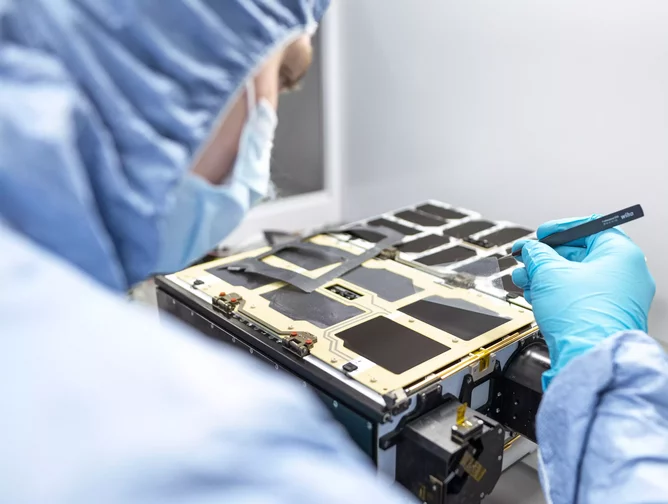 The company is focusing on Africa, Middle East, Asia and Latin America, where shortcomings in some traditional terrestrial networks have left populations underserved. The idea is to use its LEO 5G networks to facilitate greater IoT connectivity in less densely connected areas.
Earlier this year, OQ partnered with Brazilian company Neo Things IoT to address the satellite IoT market in Brazil, with a particular focus on the agribusiness field, which accounts for more than 25% of the country's GDP. The two-year partnership, Qaise explains, involves channelling IoT services and user terminals to end users in a way that strengthens the capabilities of Brazilian agricultural firms to monitor and analyse their operations. It's classic IIoT but partially delivered from space. 
By launching its shoebox-sized satellites into space, OQ's plan is to democratise IoT connectivity in underserved and remote regions, as well as markets where terrestrial networks aren't yet up to the task.
To do this, Qaise stipulates, "access to satellite services needs to be easier and cheaper than what's on the market now," adding that "OQ Technology has made the first step with the launch of its Tiger-2 nanosatellite offering commercial 5G IoT connectivity."  
Spotlight: Starlink
Never one to do anything by half measures, Elon Musk is adopting a policy of total LEO domination at his own satellite internet firm Stalink (currently a subsidiary of SpaceX, although Musk has hinted at an IPO once the company "has its affairs in order"). 
Assuming Musk's very public rocket-measuring contest with Jeff Bezos and Richard Branson doesn't get in the way, and Starlink continues putting its nanosatellites into orbit 240 at a time, the night's sky could soon be home to more than 10,000 satellites, the first of which are already supporting satellite internet trials in some of the world's most remote markets.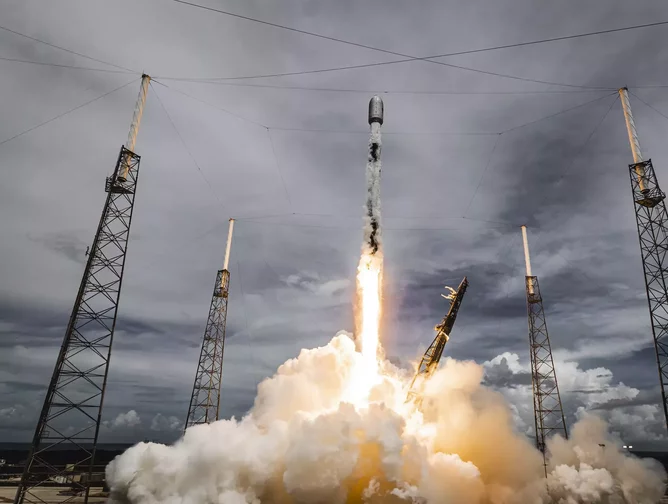 The Newest Final Frontier 
Whereas companies like OQ are looking to use satellites as a way to augment existing terrestrial networks, companies like OneWeb are looking to go a step further. Per Borgklint, OneWeb's Chief Commercial Officer explains that his company's ever-growing network of satellites "promises high-speed and low-latency connectivity around the globe, available via a new class of LEO user terminals which are suitable for all types of needs from aviation to maritime, to users on the move." 
Just as with OQ, OneWeb's strategy is to offer connectivity where existing service is poor or nonexistent in order to spur "a wave of innovation and adoption in IoT." Borgklint explains that some of the most promising industries and areas for IIoT applications "also happen to occupy some of the least connected parts of the world," like the open ocean or the skies.
"Think of the potential unlocked once maritime, aviation, and other sectors have easy access to high-speed internet all over the world," - 

Per Borgklint, CCO, OneWeb

 
Currently, IoT in isolated areas that are reliant on terrestrial networks continues to bump against one particularly thorny pain point: cost. 
"It's expensive to build out conventional broadband to remote areas. Even with heavy subsidies, the economics rarely work to extend sophisticated infrastructure — miles of fibre, countless wireless towers, and all the gear and monitoring required to light up those with connectivity — into thinly populated, very remote parts of the world," Borgklint explains. 
While it might seem even less financially viable to strap your network hardware to a rocket and fire it into the outer atmosphere, the economics surrounding getting stuff (particularly small stuff like a nanosatellite) into space have changed pretty radically in the past few years. With companies like SpaceX essentially applying Uber's ride-sharing model to rocket launches, the process of sending a few dozen satellites into space today is significantly less costly and faster than it was just a few years ago.
A series of contracted launches by SpaceX for the US Space Force hints that future rides on reusable rockets could cost as little as $36mn for the whole payload. SpaceX's website claims that if I set my launch date a year from now, I can put a 10 kg nanosatellite into LEO for a cool $1mn. Space has become remarkably accessible. 
OneWeb - which actually sends up its satellites aboard Soyuz rockets from the Vostochny Cosmodrome in the Far East of Russia - has been steadily building up its LEO satellite network over the past year. The latest launch of another 36 at the beginning of July brought its network to 254. However fast OneWeb is launching satellites, Borgklint is confident that demand is growing even faster.
"In industries such as maritime, for example, data demands are doubling each year, and lack of high speed, low latency access to enterprise-grade connectivity services is limiting the effectiveness and uptake of IIoT-related innovation," he explains. "We believe that fibre-like connectivity should be as accessible at sea as it is in the home, so that shipping fleets, floating communities, and offshore operations can become more efficient, sustainable, and profitable." 
Regardless of the scale of deployment - whether it's a single nanosatellite or a constellation tens of thousands strong - space is filling up fast in the race to make internet connectivity a truly global affair. The result, both Qaise and Borgklint are sure, will be a new level of IoT ubiquity delivered to remote, underserved, and inaccessible parts of the world. The potential impact is breathtaking.