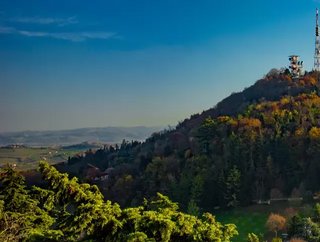 The global 5G rollout is poised to fundamentally alter the relationship between carriers and infrastructure companies
Written by Harry Menear
The rollout of a new generation of telecommunications technology is always a herculean effort played out on a global scale. Telecom operators shell out billions in order to upgrade the infrastructure and software necessary to support faster connectivity, lower latencies, and higher throughput. The faster this massive capital expenditure is completed, the faster carriers can turn their attention to turniconverting their investments into revenue. 
The race to deploy 5G (followed by the almost as hotly-contested race to deploy standalone 5G) has seen massive investment from network carriers, with the GSMA predicting that mobile network operators worldwide will pour a further $1.1 trillion in their 5G networks over the next five years. Not only is the pressure already mounting for telcos to secure new revenue streams in order to generate 5G ROI, but the speed, cost, and physical complexities of deploying 5G are already creating new challenges that operators didn't face during 4G deployment. 
In turn, this is creating a fundamental shift in the relationship between mobile network operators and independent telecom infrastructure companies - or tower-cos. 
4G vs 5G 
"From an infrastructure perspective, the rollout of 5G technology has not been so different from 4G," says Michael Riches, CEO of Australia's largest independent tower company, Axicom, adding that both 4G and 5G were deployed on previously untapped spectrum, necessitating the deployment of new antennas. There are some key differences, however, between the rollouts.
Riches notes that, compared to initial 4G deployments, 5G is necessitating the shift from shelter-deployed cell sites to masts, as well as waves of new regulations – which have led to more complex rollouts. Then, there are physical requirements, like the fact that "the deployment of 5G – and the refresh of the 4G equipment – physically puts more weight on the towers." 
Suresh Sidhu, CEO of EdgePoint Infrastructure - one of ASEAN's largest 5G-ready telco infrastructure companies, and a subsidiary of DigitalBridge - notes that one of the key differences between the 4G and 5G rollouts is a result of the higher frequency spectrum used by 5G, which "will manifest in a greater proliferation of fiberised sites and small cells," adding that the accelerated speed of the rollout is also likely to be a factor. 
This means, then, that network operators need to deploy and upgrade a larger number of sites in a shorter amount of time or risk being left behind. In order to achieve this, an increasing number of network operators are fundamentally restructuring their business models and relationships to the physical infrastructure on which their networks run. 
Turning to Tower-Cos
In the past, network carriers have considered both their passive and active network infrastructure as fundamental elements of their business models. Increasingly, however, with the advent of 5G, telcos are spinning off their physical tower assets into independent operators, or turning to established tower-cos to manage their physical assets. 
This shift, explains Riches, has necessitated a transformation of its own within the tower-co space. "It's fair to say that in the past, as infrastructure providers, we've taken an asset like a tower, let it sit there, maintained it, and charged our customers for the use of that asset.," he says. "The telcos - for a significant period of time - were perfectly happy with that outsourcing type model." 
Now, with the effects of the 5G rollout reverberating through the sector, Riches adds that "this represents a great opportunity to develop deeper partnerships with mobile operators." Axicom owns over 2,000 sites throughout Australia, hosting all three of the country's major carrier networks. As these major carriers look to expand and improve their 5G offerings, Riches explains that "telcos are realising that their competitive position is less dependent on the infrastructure deployed and more reliant on the service and products they offer," and therefore, the scope for infrastructure sharing across Axicom's sites is only going to grow. 
Sudhi agrees, noting that "the ability to share towers with multiple tenants can improve efficiency in infrastructure deployment, besides also reducing overall cost for mobile operators - especially via the flexibility to aggregate passive infrastructure cost into a multi-year lease, in turn helping to improve coverage and reduce consumer prices." 
This ability for infrastructure companies to help carriers soften the up-front CapEx blow of 5G upgrades could be a key growth driver for the sector - especially as infrastructure companies hosting multiple networks also become the point of contact between the carriers and the landlords of the locations where their infrastructure sits. 
"You've got more and more situations where landlords, local councils, or individual properties don't want to have to deal with three operators. They want to deal with a single organisation, and it's that unified front that we can bring to the table," says Toby Harris, Axicom's Director of Sales & Marketing. "It's going to be the norm more and more going forward that the operators look to their infrastructure partners to be the facilitator that gets them into particular locations - whether it's a train station, a stadium, or a block of offices where the owner is only going to want to have that conversation once." 
A New Tower-Co Landscape
As tower-cos become increasingly key partners to carriers - located further up the value chain - Sudhi notes that going forward "we in fact expect to see a tighter coupling where major infrastructure players become much more important operational partners to the telcos." 
Riches and Harris note that Axicom is angling for a similar future. "Developing innovative infrastructure solutions that support our customer's future strategy will facilitate the deeper relationships and the value proposition that actually means telcos and infrastructure companies will become closer – telcos using the expertise and capital of a trusted partner rather than having to retain the expertise in-house," notes Riches. 
Tower-cos' in-depth familiarity with their own infrastructure means that "we can help the operators we host deliver their services a lot faster if we take the next step up the value chain. It's not just about having the assets; it's about making it easier for our customers to use them by leveraging our specialist knowledge and experience," Harris explains. "As you step down that path from traditional vendor towards a true partner, new possibilities open up, because your customers see that you want to do more, which means you can start to unlock even more opportunities."