Rakuten Mobile gets go-ahead to expand 5G into 1.7Ghz band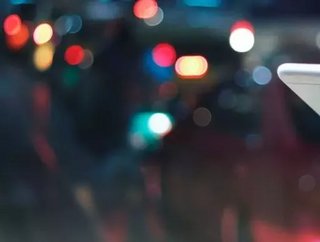 Japanese telecom giant Rakuten Mobile has received the green light from the Japanese Government to expand its 5G network into the 1.7Ghz band...
Rakuten Mobile - the telecommunications arm of Japanese e-commerce giant Rakuten - revealed this week that it has from the Japanese government to expand the reach of its 5G services.
The company received the green light from Japan's Minister of Internal Affairs and Communications to expand its 5G network into the 1.7Ghz band. Rakuten Mobile will immediately begin deploying more base stations across Japan in order to bring more 5G coverage to rural areas, as well as metros outside the more of Tokyo, Nagoya and Osaka. 
"As Rakuten Mobile expands the buildout of its 5G network, it will also strengthen collaboration with the more than 70 services offered by the Rakuten Group across e-commerce, fintech, sports and content, to provide customers with new and enriched experiences," said the company in a statement to the press. 
Rakuten Mobile first launched its 5G service in September of 2020, although its network only covers select parts of Tokyo, Kanagawa, Saitama, Hokkaido, Osaka and Hyogo, although the company said at the time it had "plans to steadily expand coverage area." 
Currently, Rakuten Mobile's 5G is offered as part of its non-standalone (NSA) network, which piggybacks off of existing 4G services. However, a publicity campaign that kicked off last week suggests that the firm will launch its own standalone (SA) 5G service some time as early as Q2 of this year. 
's originally stated goal - according to the company's President, Yoshihisa Yamada, was to achieve 5G coverage in all 47 Japanese prefectures by the end of March, but this hasn't happened yet - likely due to supply chain and staffing issues as a result of COVID-19. 
There are around 4.5mn 5G subscribers using Rakuten Mobile's network and the company has reportedly installed around 11,500 base stations across the areas mentioned previously for a population coverage percentage of 73.5% (Japan's urban population density is such that Rakuten Mobile can cover almost three-quarters of the country's population with just a few of Japan's major cities) and plans to hit 96% by "the middle of the year", likely as a result of the additional spectrum now available to the carrier as the result of the new ruling.