Qualcomm enhances 5G with ultraBAW filter technology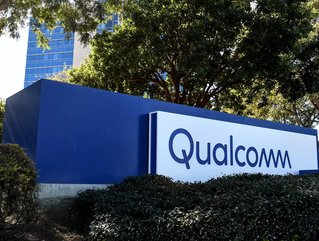 Qualcomm has launched its ultraBAW micro acoustic technology which aims to address 5G and WiFi applications up to 7 GHz
US Semiconductor company Qualcomm has announced it is addressing and enhancing the performance of 5G and with the launch of its ultraBAW micro acoustic technology. The technology portfolio will also address WiFi applications up to 7 GHz, the company claims.
"Our new generation RF filter solutions are crucial in the expansion of 5G beyond mobile. We've seen tremendous success with our Qualcomm ultraSAW technology for sub-3 GHz, and now with Qualcomm ultraBAW we're able to offer superior performance up to
7 GHz," says Christian Block, senior vice president and general manager, RFFE, QUALCOMM Germany. "Qualcomm Technologies is working with industry-leading OEMs to develop the next generation of connected devices, allowing consumers to seamlessly enjoy peak performance from 5G NR and Wi-Fi networks, wherever they're streaming videos, downloading files, or enjoying extended reality experiences."
The arrival of new 5G NR frequencies such as n77 (3300 – 4200MHz) and n79 (4400 – 5000 MHz), along with the introduction of new generations of Wi-Fi, will "adds complexity to the equation", Qualcomm said in a statement, due to the fact that "current micro acoustic filter technologies, such as SAW, TC-SAW, previous BAW generation, and Qualcomm ultraSAW, are excellent for 5G (sub-3 GHz) and legacy 4G."
Qualcomm ultraBAW micro acoustic filter technology expands RFFE portfolio 
Expanding Qualcomm's RF front-end (RFFE) portfolio, ultraBAW filter technology was developed to deliver the high selectivity and lower insertion loss necessary to operate on this higher and crowded frequency range. It provides mobile devices with the ability to concurrently use the new available spectrum on the same device, in a situation where Wi-Fi at 5GHz needs to co-exist (operate at the same time) with the cellular n79 band, keeping control of power consumption and thermal heat dissipation at high frequencies.
The semiconductor provider claims that the filter provides a broader impact on our entire RFFE product portfolio including power amplifier modules, diversity modules, Wi-Fi (modules/extractors/filters), discrete filters. Qualcomm ultraBAW also equips our recently launched power amplifier module (Qualcomm QPM6679), enabling high power handling with high-frequency support in very small acoustic structures.
Opening a range of new application areas 
The adoption of Qualcomm ultraBAW opens the range of new application areas beyond the cellular segment. Segments such as automotive, PCs, CPE (Consumer Premises Equipment), IoT, and industrial applications will also benefit from the RF front-end modules and discrete filters based on the Qualcomm ultraBAW technology as more use cases emerge in the public and private sectors. Products enabled with Qualcomm ultraBAW filter technology are currently sampling to customers. Commercial devices featuring the technology are expected to launch in the second half of 2022, the company said.