Qualcomm builds on global mmWave 5G momentum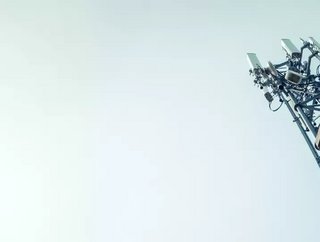 Qualcomm is partnering with telco leaders from China, Europe, India, Japan, Korea, North America, and SouthEast Asia, to accelerate high-band 5G deployment
US chipmaker Qualcomm is taking the 2021 Mobile World Congress (MWC) by storm. In addition to launching its new Snapdragon 888Plus 5G system on a chip (SoC), and the telecom industry's first 165G Open RAN Platform for Small Cells, the company has also revealed plans for a global push towards driving higher levels of high-band 5G adoption. 
This week, a contingent of more than 40 companies announced that they would be collaborating with Qualcomm over the coming year to "build on the existing momentum behind 5G mmWave" and drive further adoption. Key telecom players from China, Europe, India, Japan, Korea, North America, and SouthEast Asia have all committed to using Qualcomm's tech to begin rolling out ultra-fast high frequency 5G coverage. 
The list is an exhaustive who's who of the mobile telecommunications sector, and includes Airtel, AT&T, China Unicom, Deutsche Telekom, Ericsson, HMD Global, Motorola, Orange, Rakuten Mobile, Samsung, SoftBank, Telstra, Vodafone, and Xiaomi, among others. 
"The global deployment of 5G mmWave is now inevitable. It is essential to achieve the full potential of 5G and those embracing 5G mmWave will find themselves with a competitive advantage," said Cristiano Amon, president and chief executive officer-elect, Qualcomm Incorporated, in a statement to the press. Amon, who is set to officially take on the CEO role at Qualcomm on the first of July, added that the widespread support for Qualcomm's mmWave push "further demonstrates the global scale and maturity of 5G mmWave." 
mmWave - The Icing on the Cake 
The spectrum used by 5G technology can be loosely broken down into three bands. 
Low band 5G is a little faster than 4G, and can cover a wide area. Mid-band 5G occupies the frequencies around 3.8GHz on the radio spectrum, and is significantly faster than 4G, but also has a much narrower footprint. And high band 5G (also known as mmWave) occupies the very top end of the spectrum. 
mmWave 5G is eye-wateringly fast, which is why companies like Qualcomm cite its deployment as the key step towards unleashing the full potential of the technology. However, the speed at which mmWaves oscillate means that they struggle to pass through even relatively thin walls. This means that mmWave 5G requires more cell sites, both indoors and outside, resulting in a huge amount of capital investment to cover a much smaller area than you can serve with low or mid-band 5G. 
A lot of network operators (particularly in the UK, Europe, and North America) have focused on rolling out low and mid-band 5G so far - with US telcos like AT&T and Verizon still not set to launch their mid-band assets until early next year. However, once that low and mid-band spectrum can be combined with mmWave 5G, carriers' networks are set to see a transformational leap in terms of capacity, speed, and service quality. 
"It's like a cake. You need three layers. You need a coverage layer, which is the low-band spectrum; you need a mid-layer, which in Europe is the 3.5GHz band, where you actually get the capacity; and then you have the crowning layer, which is the mmWave for really high bandwidth," said Björn Odenhammar of Ericsson in an interview with Mobile Magazine earlier this year. "In order to unlock everything 5G can potentially deliver, you're going to need to complete that buildout across all three tiers of the spectrum cake." 
Taking the Cake 
mmWave 5G, Qualcomm is confident, will allow "operators to add massive capacity to cellular networks, enabling them to deliver multi-gigabit wireless speeds and low latency connectivity" which the company added will be particularly important in helping ensure that 5G networks' capabilities can actually match up to consumer expectations. 
"We see growing interest in Millimeter Wave as the technology that delivers multi-gigabit speeds and extreme capacity for mobile broadband users," added Per Narvinger, head of product area networks at Ericsson following Qualcomm's announcement.