Private 5G integration services to reach US$5.8bn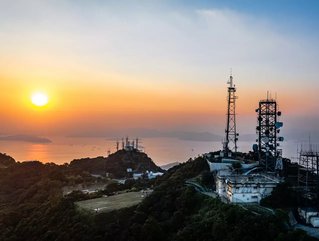 According to a report by technology intelligence firm ABI Research, integration services for private 5G networks will reach a value of US$5.8bn by 2026
Research published by global technology intelligence firm ABI Research has found that professional service revenues for Private 5G enterprise networks will grow from US$58mn in 2021 to US$5.8bn in 2026, while connectivity revenues will only amount to US$5bn
Talking about the research, Leo Gergs, Senior Analyst, 5G Markets at ABI Research, said: "These service revenues highlight the fact that providing enterprise-grade 5G will be much more than just supplying enterprises with connectivity. The true value proposition for enterprise 5G does not lie in the connectivity technology itself, but rather in the applications that it enables.
"After all, a small or medium-sized manufacturer or warehouse owner primarily cares about things like increasing the Overall Equipment Efficiency (OEE), reducing machine downtime, or boosting production flexibility. Whether this is enabled by 4G or 5G connectivity, or even non-cellular technologies, like Bluetooth or Wi-Fi, is of much lower importance to enterprise customers," he added.
What did ABI's research into private 5G integration services discover? 
ABI's research into integration services has found that enterprises' interest in applications, rather than technology, has two important business implications. First, 5G needs to be provided as one component alongside different technologies such as Artificial Intelligence, Edge Computing, data storage, and security technologies, raising the bar for potential suppliers of such a digitisation platform. Gergs explains that "orchestrating and integrating all different components will become an important skill itself." While traditional System Integrators like IBM, Accenture, Capgemini, Tech Mahindra, or Worldwide Technologies enjoy an incumbent advantage, they must stay alert to protect their share, the report warns. Hyperscalers like AWS, Google Anthos, or Microsoft Azure are extending their partnership network with their respective marketplace platforms and gaining market traction.
The report explains that the second business implication is that an enterprise digitisation platform needs to be based on a completely different business model to be appealing to enterprises. As such, a successful business model should distinguish between the provision of the platform infrastructure alongside the provision of enterprise applications and services.
"The telco industry needs to provide entire enterprise-grade applications as a Service, combining Network-as-a-Service and Software-as-a-Service business models. The key to this is a strong relationship with software developers. Hyperscalers are miles ahead of the telco industry here, so operators and infrastructure vendors will need to catch up," Gergs concludes.