Orange, Bouygues go live with 5G in France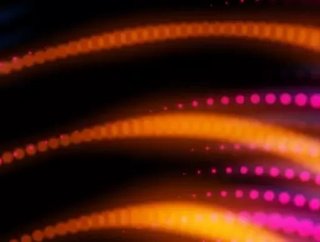 Two French telecoms have launched limited 5G services for the first time, with uptake expected to rise in 2021...
France has gone live with 5G following the launch of the new communications technology from two of the country's leading mobile providers.
Initial access is limited to the country's largest operators, Orange and Bouygues which currently have 5G plans on the market. However, industry experts believe the service will become mainstream next year. As a result, officials have advised telecom providers not to waste any time in setting up infrastructure.
So far, French telecoms have invested $3.5bn to obtain frequencies, despite not expecting a rapid adoption of the service. 5G is currently only available to residents living close to the 500 antennae used in the test phase of the implementation, across nine cities including Paris, Lyon, and Marseille. 
But the country's telecom regulators expect each operator to set up 3,000 transmission towers by 2022, increasing to 8,000 towers two years later, and a total of 10,000 by the year 2025.
Growing market
Subscribers to 5G are not expected to increase greatly until next year and will be limited to technophiles, but numbers will increase over the next 12 months, said Orange's CEO . "It's a topic for 2021, especially in the second half," when the network expands, he said.
Work on wooing commercial operations to harness the benefits of 5G has been a priority for Bouygues Telecom. The company recently partnered with IBM to evaluate ways to support business customers using 5G mobile networks. 
The result is Open Lab 5G, which uses the expertise of Bouygues Telecom and IBM's technology services to assess the benefits of 5G, namely speed, latency, bandwidth and an increasing number of devices. It will be open to all companies wishing to experiment with 5G, to discover its potential and develop use cases. 
"Networks are key to the digitalisation of businesses and the contributions of 5G will be considerable," said CEO of Bouygues Telecom Entreprises.
Controversial
But the drive towards 5G has not been smooth for France, with various voices of dissent coming from left-wing and Green party mayors who have called for a moratorium on the new technology until the publication of a regulator's review in Spring 2021. They are primarily concerned that the new technology will have health and environmental consequences.
5G has generated much controversy globally over its use of millimetre electromagnetic waves, also known as extremely high-frequency waves, which operate at a much higher level along the electromagnetic spectrum than 4G or 3G.
Though leading health experts and the FDA and EFA have debunked the claims, saying the technology is "not formally classified RF as cancer-causing," debate persists.
Government support
However, French President Emmanuel Macron has dismissed 5G's detractors and urged the technology and telecoms industry to pursue the network rollout and be globally competitive. In September, he even described proponents of the current telecom services of 3G and 4G, as preferring the "Amish model" of technology.  
"It would be a shame for France to have the best land network, with the best fibre optic network in Europe, and to be the last in mobile networks by refusing the 5G market," noted , CEO of Iliad, the parent company of Free Mobile, a provider yet to receive permissions to offer 5G. 
He added, "It's also an image or perception of France abroad that could cause us to lose our competitive edge."