Orange Belgium teams with Tuya for smart IoT solutions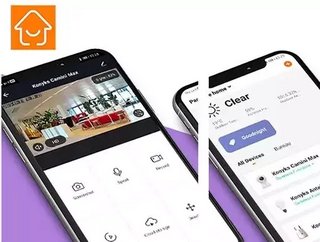 Wireless operator Orange Belgium partners with IoT specialist Tuya Smart to extend the reach of IoT smart products across Europe...
Orange Belgium, one of the country's largest wireless operators, has announced a partnership with IoT specialist Tuya Smart to extend the reach of IoT smart products in Europe. 
The partnership will promote the connected home concept with a range of smart home products, including light bulbs, smart sockets, and IP cameras. These will be connected and controlled by the Orange Smart Home app, developed by the Tuya platform. 
Tuya Smart is a global AIoT platform provider with an all-in-one offering that makes it simple and affordable for brands, retailers, and OEMs to make their products smart.
"As a bold challenger, we strongly believe in the interest of bringing relevant technology at a fair price to customers, without locking them in closed environments," said Christophe Dujardin, Chief Consumer Officer of Orange Belgium. 
"Our Smart Home offer, based on Tuya's reliable platform and their app control solution, is a great way to make those kinds of new appliances accessible for a broader public and to allow customers to create their own smart home experience."
Tuya aims to achieve interconnection of all things so users can connect with products from different brands through an all-in-one solution. Through the Tuya IoT Platform, users only need one app to control all categories of products.
"The European market is integral to expand our platform. Orange Belgium demonstrates strong momentum and potential in growing the IoT market as our partner in Europe. We expect that together with Orange, we can ultimately connect things to develop services to improve the safety of homes and provide consumers with more choices and a better experience when shopping for connected products."
Tuya's platform has enabled more than 90,000 smart products in hundreds of categories worldwide.