Orange and Ericsson launch new Spanish 5G network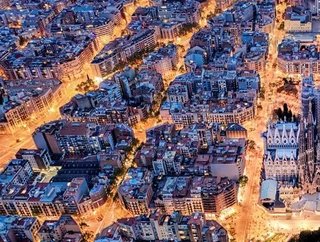 Hot on the heels of Telefonica and Vodafone, Orange is launching 5G coverage in five Spanish cities...
French telecom provider, Orange, launched its own 5G offering in this week. Customers in the central neighbourhoods of Madrid, Barcelona, Valencia, Seville and Malaga will have access to next-gen mobile network connectivity going forward. 
Orange's 5G launch is reported to be in direct response to its main rival, Telefonica, which rolled out its own 5G network on September 1, with plans to cover 75% of the country's population by the end of the year. 
"It's 5G for everyone, without any exceptions. In all the autonomous communities. Telefónica will accelerate the digitisation of SMEs, the public administrations and the general public with this initiative. Like fibre and like so many other great things, 5G is Telefónica," commented . 
Orange's launch also comes on the heels of Vodafone Spain, which launched the country's in Madrid, Barcelona, Valencia, Seville, Malaga, Zaragoza, Bilbao, Vitoria, San Sebastian, La Coruna, Vigo, Gijon, Pamplona, Logrono and Santander in June 2019. 
Although it is the third telecom provider to launch 5G, and currently has the smallest of the three networks, Orange may still avoid being shut out of the market by its rivals. 
Currently, all commercial 5G activity in Spain is constrained to the 3.5 Ghz band. In March, the Spanish government put due to the COVID-19 crisis. 
With the market forced to slow down adoption, Orange may have a window of opportunity to regain ground in the race once higher 5G bands become available. 
Orange has to deliver its Madrid and Barcelona networks, with plans to partner on future rollouts, presumably once the Spanish government begins selling off the rest of the country's radio wave real estate. Orange and Ericsson are currently locked into a four year deal to deliver 5G connectivity in other Spanish sites. 
"Ericsson's 5G technology provides faster networks, much better mobile broadband experiences to end users and gives mobile networks greater innovation capabilities to meet future demands," commented . "Our core and radio portfolios are instrumental in providing a sustainable platform for innovation and economic growth in Spain. Ericsson is thrilled to partner with Orange Spain to help them capture the opportunities that 5G and related technologies will bring to their subscribers and to industries."