OQ Tech launches first commercial 5G IoT satellite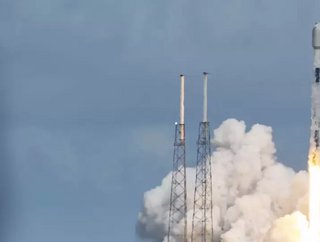 The Tiger-2 represents the first commercial space launch of a satellite built to provide 5G IoT connectivity from beyond the atmosphere. 
OQ Technologies has launched the world's first satellite designed to support the delivery of 5G IoT networks from space. The SpaceX Falcon 9 rocket carrying OQ's payload - a nanosatellite designated Tiger-2 - blasted off from Cape Canaveral earlier this week. 
"The launch went very smoothly in a spectacular scene and the orbit injection was successful," said a spokesperson for OQ, adding that "about an hour and a half later", the satellites contained within the rocket's Sherpa module were in the process of being deployed into low earth orbit about 550 kilometres above the surface of the planet. Events such as these have become a regular occurrence, with SpaceX putting as many as 60 satellites into orbit at a time multiple times a year. 
For OQ, however, the launch of its Tiger-2 satellite really was a very significant first. The shoebox-sized nanosatellite is the first concrete step towards creating "the world's first-ever global pole-to-pole coverage network dedicated to massive machine-to-machine (M2M) and IoT communication."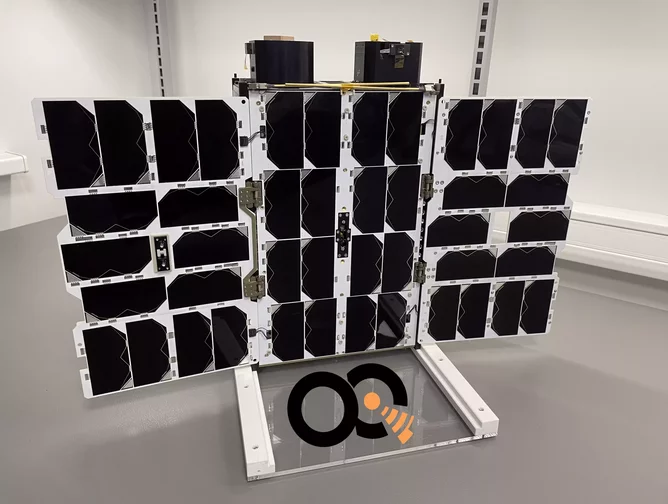 Tiger-2 was built in conjunction with NanoAvionics, which supplied a modular frame for the unit which, according to OQ, provides economic viability and quicker time to orbit to a wide range of small satellite constellation-based businesses. 
M2M and satellite 5G IoT, if deployed properly, could be a huge step towards increasing the range and mobility of IoT sensor networks, autonomous vehicles, and other 5G enabled smart city and industrial technology. With an estimated 24bn devices expected to be connected to the internet by 2030, OQ is driving to extend the edge beyond private networks and the range of telco tower infrastructure - although its technology uses a combination of cellular and satellite coverage in order to provide a more balanced, resilient network. 
The Luxembourg startup has been in development for a number of years, working on ways to deliver 5G IoT networks from low earth orbit. This week's launch represents a pivotal success, given that the company wants to "start preliminary commercial 5G IoT services by Q4 2021," according to Omar Qaise, Founder and CEO of OQ. 
Qaise called the mission "the first step towards extending cellular 5G coverage beyond terrestrial cell towers" adding that the mission would further materialise as OQ conducts more missions this year and further into the future. 
Qaise added: "We can offer a cost-effective 5G network for IoT devices by using both mobile 5G chips and a low-cost infrastructure of LEO nanosatellites. This allows us to bring the 5G revolution to countries and communities deprived of the latest developments in the telecommunication industry. OQ Technology is here to change this soon and make digitalisation available everywhere."
As of early on July 2, OQ Technology's Twitter account confirmed that the Tiger-2's solar panels had deployed correctly, and that battery voltage and temperature were within nominal ranges. 
#Tiger2 #Satellite Update: Solar panels deployed, nominal battery voltage, nominal temperature ranges, all #GREEN!#5G #IoT from #Space

— OQ TECHNOLOGY - Connecting 24 Billion Devices (@OQTEC) July 2, 2021