Oppo and Thales behind world's first SA 5G eSIM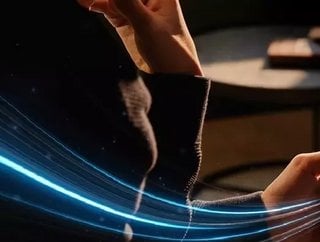 The new embedded SIM card will, Oppo and Thales believe, provide the benefits of both standalone 5G and eSIM technology for an improved user experience.
Smartphone maker Oppo and Thales, a self-described "deep tech" innovator, have announced a world first. On May 26, the two companies revealed that the world's first 5G standalone-compatible embedded SIM (eSIM) is hitting the market as part of the upcoming Oppo Find X3 Pro - which is launching on June 8. 
Thales, a €17bn per year company with operations that range from AI to cybersecurity, has been pouring money into eSIM development for a few years now. As part of Oppo's new flagship smartphone, Thales' new eSIM is the first to get a commercial release that is capable of connecting to standalone 5G networks. 
Jérôme Bendell, Vice President of Thales North Asia and CEO of Thales in China, called the announcement "a milestone in the development of eSIM technology," adding that he believes the "widespread use of eSIM technology, it will further unlock the benefits of 5G to both operators and consumers. In particular, onboarding 5G SA eSIM helps maximize trust and resilience for mobile operators having deployed 5G core networks, and for their customers."
What is an eSIM? 
All cellular devices use a SIM card to connect with nearby networks. Most phones leave the factory without one, with carriers selling SIM cards that are then slotted into the new device. Your phone number is attached to your SIM card, not your phone. Now, an eSIM (often misidentified as an "electronic SIM", which is actually closer to reality than "embedded") means that your SIM card - at least, the chip that gives your device a phone number and lets it connect to mobile networks - is already baked into your device. The information on that little chip, your eSIM, can be rewritten, however. This means that you can change your operator without having to go and buy a new physical SIM card. 
eSIM technology has been backed pretty fervently by the GSMA for a number of years, and adoption has experienced a serious uptick since Apple fully embraced its "eSIM around the world" campaign last year. 
SA 5G Meets eSIM 
Xia Yang, Senior Director of Carrier Product at Oppo, said in a statement to the press that, "Through our technical collaboration with Thales, we have made the Find X3 Pro one of the first devices in the world to be equipped with 5G SA-Compatible eSIM. As 5G SA networks are being deployed around the world, the addition of 5G SA-Compatible eSIM brings more possibilities for Find X3 Pro users worldwide." 
Oppo and Thales have reportedly worked to integrate Thales' eSIM solution into the Find X3 Pro through eSIM server validation, device debugging, verification, and function development, as well as network interoperability tests conducted with major mobile network operators to ensure that users can connect to SA 5G both with the FInd X3 Pro's eSIM and its traditional physical SIM card at the same time.