Is OpenRAN the answer to a telecom duopoly?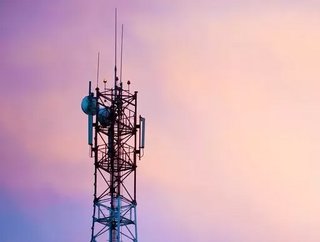 As global leaders turn their backs on the Huawei, OpenRAN the key to challenging Ericsson and Nokia's new duopoly...
The announcement that the UK's mobile network operator Vodafone is replacing 2,600 5G telecom receivers from Huawei to OpenRAN, has ramped up industry discussion regarding the potential of the emerging technology. 
According to reports, an estimated 2,600 Vodafone sites in rural Wales, UK, will be switched to OpenRAN by the government-imposed deadline of 2022. The telecom will be a trailblazer for the technology in the wake of Huawei's blacklisting. Vodafone has used the Chinese provider's equipment in a significant proportion of its network and has until 2028 to replace it with equipment from other vendors.
While many countries are turning to Ericsson and Nokia to fulfil their 5G network projects, there is a growing alliance of telecoms, vendors and countries that support OpenRAN. 
Traditionally, network infrastructure was designed to be proprietary, lacking interoperability with any third party software or hardware, and therefore leading to the current situation where megalithic end-to-end suppliers like Ericsson and Nokia control the vast majority of the market. In contrast, OpenRAN allows telecom operators to assemble their own infrastructure piecemeal, creating a much more diverse - and therefore more competitive - supplier marketplace.
It's an alternative way of building networks offering greater interoperability and cultivating more competition to help smaller telecom vendors gain a foothold in the market. 
Advocates of OpenRAN argue that the methodology will create the necessary competition to shake the duopoly of Nokia and Ericsson, which control the lion's share of mobile network infrastructure projects in Europe and the US, now that Huawei has been largely constrained to the Chinese market alone. OpenRAN also provides an option to countries looking to remove infrastructure already installed by Huawei.
, CTO of Vodafone UK, said of the move, "There is one big goal; to introduce much-needed diversification into the supply of telecom equipment. Separation – or disaggregation in the jargon – of hardware and software means a telecoms company would not have to use the same supplier for both hardware and software on a mobile site. By separating these two components, specialist software companies can be brought into the fray, while general-purpose hardware can be created for deployment."
Petty believes the development of OpenRAN is critical to the telecom industry, expecting it to spur creativity and competition in what is currently a stagnant market. He explains, "Expanding the supplier ecosystem is critical for a couple of reasons. Firstly, a greater number of suppliers encourages competition and therefore innovation. It is also very important to keep the cost of sourcing products and services as low as sustainably possible for the ecosystem to thrive."
He continues: "Secondly, the greater the number of suppliers, the more resilient Vodafone's network will become as it lowers the risk of a single supplier's change of circumstances negatively impacting the business."
However, some experts believe OpenRAN is not the Holy Grail of the telecoms industry yet, as the tech is very new and has some challenges to overcome. , International Editor for telecom industry title, , believes OpenRAN requires far more development before it's adopted as 'the next big thing'. 
He says, "OpenRAN still needs to clear some major hurdles. Above all, its ecosystem is still relatively undeveloped. On the hardware side, it lacks the manufacturing capability of the traditional kit vendors. Until it scales up, it may struggle to meet telco demands or be as economical as mainstream technologies, now used to serve billions of mobile customers worldwide."
Morris also points out that the tech has not yet delivered in a challenging situation, as the 2,600 sites Vodafone will overhaul, serves an undemanding and rural community. Densely populated urban areas may well present issues for 5G services. 
He writes, "Another concern is that OpenRAN still falls short in more challenging deployment scenarios. The 2,600 sites that Vodafone has promised to overhaul lie in western rural parts of the UK. Using OpenRAN to support 5G services in more densely populated communities would be difficult. Vodafone's goal, however, is to ensure that OpenRAN can work anywhere, across all the different generations of mobile technology."
Morris has also gone as far as accusing telecom representatives that formed the OpenRAN Policy Commission of "protectionism" in his article entitled 'Is O-RAN a protectionist scam?' The consortium of network operators was formed in 2020 to promote open interfaces and interoperability. 
But industry giants can see the potential of the technology, which looks set to become an integral part of the world's future telecom networks. 
, CEO of Ericsson believes OpenRAN will affect revenues for the telecom by 2022 if the company is not well-positioned, noting that "I don't really see OpenRAN having a major impact in the 2021-22 timeframe, but after that I think it will start to impact revenues for us. It will start to impact the way business models evolve going forward. So, one should think of this as an opportunity where we will position ourselves as well. It's no different than other technology shifts that have happened in the industry – it's all about leading on that development and leading on that front, and then we have a very good opportunity."
Ekholm adds; "Ericsson is a strong supporter of openness and actively engages in alliances, such as 3GPP, ONAP and the O-RAN alliance. In the years to come, networks will gradually evolve, as will the current open standards. At the same time 5G is ready and happening now so focus must be on providing early access to 5G networks to enable the broader ecosystem to innovate at scale."