Oceus: Providing 5G solutions to governments and enterprises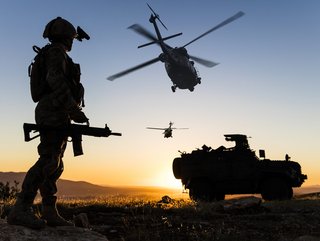 Following its recent news, we take a closer look at Oceus, the global technology innovator providing 5G services to governments and enterprises
Telecommunications company Oceus Networks was founded in 2011 as Ericsson Federal, following Ericsson's acquisition of Marconi Federal in 1994. As a global technology innovator headquartered in Reston, Virginia, USA, Oceus provides 5G network solutions to government and enterprise customers.
The company delivers broadband connectivity with dedicated and dynamic spectrum, massive MIMO, and network slicing in deployable (or portable), enterprise and cloud-based solutions. Its 5G solutions solve unique communication and data challenges in a range of a public and private networks, whilst its edge computing capabilities enhanced Mobile Broadband (eMBB), Ultra Reliable Low Latency Communications (URLLC), and massive Machine Type Communications (mMTC) for wireless IoT devices and applications.
The Oceus Intelligent Controller provides software-defined network orchestration using AI/ML to automate the management of 5G enterprise systems and applications.
Oceus continues supply of AR and VR capabilities to the US Department of Defense
The company most recently announced that it is continuing to provide the U.S. Department of Defense with augmented reality (AR) and virtual reality (VR) capabilities, as part of the 5G to Next G programme. Oceus was awarded a contract to work with the organisation in April this year.
As part of the programme, introduced by the DoD, Oceus will progress its development of several solutions that integrate into a 3GPP-compliant 5G Developmental Core Network.
Talking about the collaboration with the U.S. DoD, Jeff Harman, President and CEO of Oceus, said: "This partnership provides the AR/VR program the ability to achieve their testing objectives and plan for transition to operational use objectives."
Harman was appointed to the position of CEO at Oceus in January 2022. Prior to this, he was the company's president, and Chief Operating Officer before that.
Before joining Oceus Networks, Harman worked for CACI International as a Senior Vice President Operating Group Manager, responsible for Enterprise IT and Network Solutions, and held leadership positions at Teaming Associates, BBN, and GSI. Mr. Harman served in the U.S. Air Force prior to joining GSI and holds a Bachelor of Science degree in Information Systems.