Number of IoT connections to reach 37bn by 2025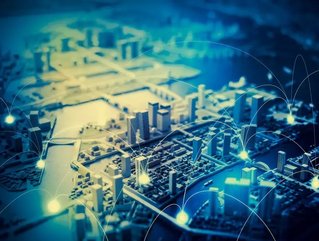 New study shows the global number of IoTs will more than double in the next five years...
A new from Juniper Research reports that the number of IoTs being implemented globally will surpass 37bn by 2025.
The specialist provider of high-quality business and market intelligence to the financial, media and technology sectors, says smart manufacturing will represent 60% of the industrial IoT connections globally. 
Currently, there are approximately 17.7bn IoT connections worldwide, but the increase predicted to take place in the smart manufacturing sector will account for a further 22bn connections by 2025. 
Entitled , the report suggests that the latest LPWA and 5G networks will have a significant impact on the manufacturing industry because the uptake of smart factory operations has increased. Smart factories use the latest tech to build a cohesive ecosystem by installing automation to boost operations, processes, enterprise, and supply chains. Smart factories also use AI and data management while connected to the 5G network. This allows for real-time data transmission and high connection densities.
Good connectivity and 5G services were also logged as essential to smart factory users, especially for transmission of big data in areas of high-density connections, because it will reduce operational costs.
Recently also reported on the extreme growth of the IoT, noting that the total, installed connected IoT devices will top 21.5bn units worldwide by 2025. The figure includes nodes/devices or gateways that improve end-sensors, rather than consumer devices.
Software and IoT
However, Juniper's whitepaper pinpoints software costs as the largest financial proportion of the industrial IoT market. According to the data, the software budgets by 2025 will hit $216bn as tools managing ML (machine learning) to produce better data analysis become ever more crucial to connected manufacturing plants.
Research Analyst for Juniper, explained, "Manufacturers must exercise caution when implementing IoT technology; resisting the temptation to introduce connectivity to all aspects of operations. Instead, manufacturers must focus on the collection of data on the most valuable areas to drive efficiency gains."