Nokia inks exclusive 5G deal with Telia-Telenor JV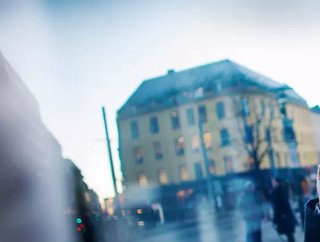 A joint venture between Danish telecom carriers Telenor and Telia has selected Nokia as its exclusive 5G RAN supplier. 
A joint venture between Danish telecom carriers Telia and Telenor has selected Nokia as its exclusive supplier of 5G RAN equipment. 
The announcement follows the Danish government's decision to make the 3.5 GHz spectrum of the country's 5G bandwidth available for commercial use. At a national spectrum auction earlier this year, the joint venture purchased 140 MHz of spectrum in the 3.5GHz band. 60MHz of the spectrum purchased by the Telia-Telenor joint venture carried the obligation to rent frequencies to public institutions and businesses looking to roll out private 5G networks. 
The joint venture also acquired spectrum from the 1500 MHz, 2.1 GHz and 26 GHz band airwaves, spending approximately $118mn. 
Following the spectrum acquisition, Nokia will work with the joint venture to roll out improved 5G across Denmark's four largest cities before expanding to cover most Danish customers during 2022. Lars Thomsen, CEO of Telenor Denmark, commented that "As with everything else we do, our rollout is based on how we create the most real value for our customers." He also noted that, with the initial expansion throughout Denmark's four largest cities, followed by a sustained rollout into less densely populated areas throughout the coming year, "Danes will experience higher speeds and better coverage in both urban and peri-urban areas."
Nokia will provide products from its ReefShark SoC (System on Chip) based AirScale 5G RAN portfolio, including 5G Massive MIMO antennas, to boost 5G coverage and performance for the joint venture's individual and enterprise customers (per the auction agreement about enterprise 5G services earlier this year). 
Thomas Kjærsgaard, CEO of Telia Denmark, called the modernisation efforts supported by Nokia, a "significant investment in and upgrade of the vital Danish telecoms infrastructure," adding that "A strong network is the foundation for our continued work to support the digitalisation of Denmark, the development of our economy, innovation, and sustainable solutions for the future."