Nokia, Elisa and Qualcomm break 5G world speed record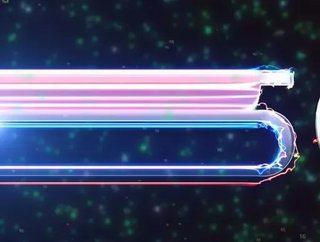 In a recent trial, combined speeds from two devices hit 8 Gbps, a world record for 5G on a commercial network...
In a joint trial, Nokia, along with fellow Finnish communications firm Elisa, and US-based chipmaker Qualcomm, have . Utilising Nokia's 5G mmWave technology and Qualcomm Technologies' 5G smartphone form factor test devices over Elisa's commercial 5G network, the companies achieved the fastest 5G speeds ever recorded on a commercial network. 
The trial - which was conducted at Elisa's flagship store in the Finnish capital of Helsinki - delivered download speeds of 8Gbps "for the first time serving two 5G mmWave devices connected simultaneously," according to a press statement from Qualcomm. 
Enrico Salvatori, senior vice president and president at Qualcomm EMEA, said that the successful test "represents a significant milestone for 5G mmWave. Qualcomm Technologies' research and development efforts to drive the next generation of wireless connectivity, along with our work with Elisa and Nokia, has made this milestone a commercial reality. The throughputs achieved today show the true potential for mmWave deployments and we are excited to continue collaborating with industry leaders to make 5G mmWave a commercial reality." 
The ability to deliver 8 Gbps speeds over 5G networks will, Qualcomm executives believe, be critical in supporting the adoption of several new low-latency, high-bandwidth services, such as high-speed video downloads, mission-critical or virtual reality (VR) and augmented reality (AR) applications. Elisa has said that the service will become available to the public in 2021. 
The speeds achievable on 5G networks are creeping up steadily. Just six months ago, Nokia was also involved in a record-breaking 5G commercial network speed test, s in a trial conducted over its own network in Dallas, Texas. 
These accelerated speeds are a sign that 5G networks are beginning to live up to their promises. As a recent report by Android Central notes, "there are a lot of reasons why 5G isn't worth it for many people. The promise of better speeds and more consistency is great but 5G phones are still some of the most expensive available and many 5G plans are overpriced," adding that lack of coverage and networks that aren't able to deliver the speeds advertised have been plaguing the industry all year. 
Now, at least a few hot spots are starting to deliver on the potentially blistering speeds promised by telecoms from the beginning.  
Commenting on the successful test, Sami Komulainen, executive vice president, production, Elisa, said, "This is an important development and another step in our efforts to bring the fastest speeds and best 5G experiences to our customers. Elisa was the first in Finland and amongst first in the world to deploy 5G. Reaching 8Gbps is a natural step in our 5G development and we want to explore the possibilities 5G offers and push the technology further to benefit our customers."