Nokia deploys 5G network for Singapore M1-Starhub venture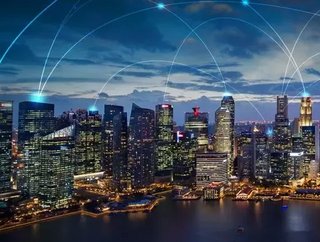 Nokia has deployed the first standalone 5G network for a venture in Singapore between mobile operators M1 and Starhub, offering nation-wide 5G coverage...
Nokia has today announced that it will deploy the first ever standalone (SA) RAN-sharing 5G network in Singapore. 
The company was selected by Antina Pte Ltd, also known as Antina, which is a joint venture between mobile network operators M1 and Starhub.
Enabling nation-wide 5G coverage, the network plans to offer desirable features such as high speed, high security, and low latency and reduce complexity whilst increasing cost efficiencies. 
It also aims to enable new use cases across entertainment, transportation, cloud-gaming, healthcare, and education. 
Equipment provided by Nokia to build the Radio Access Network (RAN) will utilise the 3.5GHz spectrum band with Nokia aiming to supply 5G base stations and small cell solutions for indoor coverage. 
The equipment is taken from Nokia's AirScale portfolio and CloudRAN solution.
The CloudRAN solution hopes to enable Antina to build a more agile business, meet new traffic demands, use the spectrum more efficiently, and optimize performance whilst mitigating costs.
Standalone (SA) 5G networks are ones which connect 5G Radio to the Core Network directly, whereas Non-standalone (NSA) networks are built on an already existing 4G core, meaning that their connection is indirect. 
Talking of the deployment of the new network, President of Mobile Networks Nokia, Tommi Uitto said: "This is an important win for Nokia that demonstrates our leadership in commercial-grade CloudRAN as well as mobile operators' trust in our capabilities for rapidly transitioning to 5G standalone networks. 
"We look forward to supporting Antina in the deployment of a successful rollout of the 5G SA network in Singapore which aligns with the country's vision of creating a world-class 5G infrastructure. We hope other global markets considering making the move to 5G SA will take note of Antina's success", he said.
Nokia believes that the launch and rollout of the network will underpin the infrastructure for a "vibrant" 5G ecosystem in the future.