Nokia and DISH to deploy first 5G SA cloud network in the US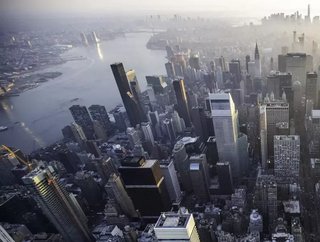 Nokia and DISH will deploy the United States' first standalone (SA) 5G network on a public cloud with Amazon Web Services (AWS)
Nokia has announced it will deploy its 5G standalone (SA) core network for the satellite television company, DISH. The network will be launched on Amazon Web Services (AWS). The news marks the first deployment of 5G in the public cloud in the United States. The network will aim to support DISH's cloud-native OpenRAN-based 5G with high-level scale, performance, and security, Nokia said. 
Deploying the 5G SA Core on AWS aims to enable the automation required to meet Nokia's evolving customer needs, allowing DISH to support new enterprise and consumer 5G use cases quickly, securely, and across multiple cloud stacks at end customer premises. 
Raghav Sahgal, President of Cloud and Network Services at Nokia, said: "We are pleased to break new ground in the telecom industry with AWS and DISH leveraging our cloud-native core to bring innovative 5G capabilities to enterprises and consumers. This collaboration places AWS and DISH at the forefront of the industry, delivering key 5G benefits such as agility and scalability to their customers over Nokia's proven distributed core architecture".
Nokia's 5G SA Core also allows DISH to offer the responsiveness, flexibility, and efficiency that is needed to create innovative new services for its customers, while leveraging automation for ongoing operations and unlocking crucial capabilities, such as network slicing, the company claims. 
Marc Rouanne, Chief Network Officer of DISH is confident that Nokia's 5G SA core will be able to help them achieve the best results for their network operations. "Running the Nokia 5G SA core on AWS will optimise our network operations to launch new software and services rapidly and efficiently, enabling the integration of countless innovative use cases for customers. This collaboration is an important step forward on our mission to deploy the United States' first cloud-native, OpenRAN-based 5G network", he said. 
Dave Brown, Vice President, Amazon EC2, AWS, said: "DISH's cloud-native 5G network serves as a prime example of how new carriers can revolutionize wireless connectivity in the 5G era. DISH is continuing to put innovation first with an eye on customer experience via this standalone core deployment on AWS with Nokia".
What is the difference between standalone (SA) networks and non-standalone (NSA) networks?
According to Alepo, a standalone (SA) 5G architecture or network "comprises a new end-to-end architecture that uses mm-Waves and sub-GHz frequencies and this mode will not make use of the existing 4G LTE infrastructure". The SA 5G architecture also uses enhanced mobile broadband (eMBB), Ultra-Reliable and Low Latency Communications (URLLC), and huge machine-type communications (mMTC) to implement multi-gigabit data rates with improved efficiency and lower costs. 5G SA also enables more advanced network slicing capabilities, helping operators rapidly transition to both 5G New Radio (NR) and 5G as the core network.
By comparison, non-standalone (NSA) 5G networks are considered as the early version of a standalone 5G mode, in which 5G networks are supported by existing LTE infrastructure. It fundamentally concentrates on eMBB, where 5G-supported handsets and devices will make use of mmWave frequencies for increased data capacity but will continue to use existing 4G infrastructure for voice communications.
The main difference, however, between NSA and SA is that NSA provides control signaling of 5G to the 4G base station, whereas in SA the 5G base station is directly connected to the 5G core network and the control signaling does not depend on the 4G network.
According to Alepo, other differences between the two types of network include:
NSA is extremely low in cost compared to SA.

NSA eases 5G network deployments as it reuses existing 4G facilities, thus allowing rapid time to market for 5G mobile broadband.

With NSA, the deployment is faster and time-to-market is lower, as 4G locations can be used to install 5G radio. SA requires building 5G base stations and the back-end 5G core network to fully realize the characteristics and functions of 5G.

SA involves a 5G core with SBA for scalability and flexibility to deliver a superfast network with ultra-low latency for advanced 5G use cases.