NATO Transatlantic Clean Network for 5G now in synch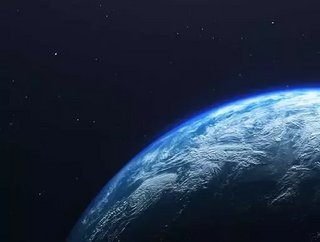 40 Clean countries and 50 Clean telecoms have signed up for the Transatlantic Clean Network agreement...
NATO's Transatlantic Clean Network and Europe's initiative to create a secure and trusted 5G network , with 25 of 30 NATO allies committing to the initiative.
The programme, which encourages countries on both sides of the Atlantic to join a wave of trusted 5G network vendors, is an attempt to ensure compliance and security between nations as the new telecom revolution moves further towards full implementation. 
Global tech leaders including Oracle, HP, Reliance Jio, NEC, Fujitsu, Cisco, NTT, SoftBank and VMware have also joined the Clean Network and voiced their support.
The Clean Network and the EU 5G Clean Toolbox aims to protect citizens' privacy, business intellectual property, and national security from hostile incursions by threatening forces, such as the Chinese Communist Party and its surveillance and data collection tools, namely Huawei.
Earlier this month, US Under Secretary of State visited eight European countries, including EU and NATO headquarters, to discuss the goal of building a 5G Transatlantic Clean Network. Following a wave of support, he declared that NATO is now "in sync" on 5G security.
The success of the Transatlantic Clean Network will come as no surprise as tensions have been steadily building between the US and China. Since the start of the global pandemic, President Donald Trump has discouraged allied nations from investing in Chinese telecom equipment and expertise to forward the implementation of their 5G networks. 
Secretary of State spoke publicly of the move, saying; "We issued a joint statement with the EU on the synergies between the Clean Network and the EU 5G Clean Toolbox. Since adoption of the Toolbox meets the criteria for being part of the Clean Network, the two work well together. NATO's Deputy Secretary General has also emphasized the importance of having a 5G Clean NATO Network. I was glad to hear that." 
Relations between the EU and China have fared little better, fueled partly by recent cyberattacks on EU hospitals and healthcare institutions. In June, EU President Ursula von der Leyen and European Council President Charles Michel held a video summit with Chinese President Xi Jinping and Premier Li Keqiang. They expressed stern views on trade tensions with China, following the alleged cyberattacks and its anti-democratic treatment of Hong Kong.
But while the EU Clean Toolbox appears to be on track, the EU's geopolitical vision on 5G networks faces divergences from within. Some member states could still derail the agreement, which guarantees the EU's plans to reshape the EU's relationships with like-minded partners to maintain international stability on the 5G security issue.
EU Commissioner warned; "The 5G Toolbox serves as a reference for telco operators' board of directors, who are required to make the decision on 5G suppliers. If they choose a high-risk 5G supplier and something happens, the board members may be liable."
Under Secretary of State, Keith Krach, agreed, saying; "Countries and companies are terrified of China's retaliation. The CCP cannot retaliate against everyone. That is where the EU comes in, the Transatlantic Alliance comes in, NATO comes in. The bottom line is the tide has turned. Countries and companies now understand that the central issue is not about technology, but trust."