A must attend round table from the SAP 5G Council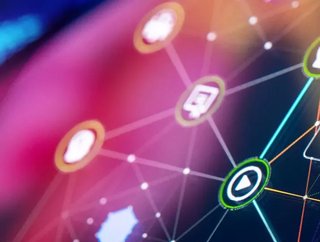 Why 5G Matters ─ Join the SAP 5G Council including Verizon, Deloitte and Digital Route to learn all about the power of 5G technology and its use-cases.
The Why 5G Matters ─ SAP 5G Council webinar is a must-see roundtable discussion that'll enhance your understanding of 5G and just how revolutionary the next generation of wireless technology will be. 
Why Does 5G Matter?
As the business world wakes up to the possibilities that 5G brings, the mobile industry is keen to highlight business models and monetisation strategies that can benefit most from the technology. The good news is, you don't have to wait years to feel the commercial benefits of 5G – it's happening right here, right now.
Companies are looking to develop new services that capitalise on 5G speeds, architectures, and data transfer capabilities – creating business opportunities that simply did not previously exist.
Meet the Speakers
This is your opportunity to get inside knowledge from a stellar line-up of industry experts: 
Scott Birch
BizClik Media Group's esteemed Editorial Director. A creative media professional with 25 years of diverse international experience working across Europe, the Middle East, and Asia, Birch has edited daily, weekly, monthly and annual print titles, ranging from daily newspapers to glossy celebrity magazines, niche B2B magazines and luxury lifestyle publications. An early adopter of digital – creating web content since 1996 – he has also created digital app magazines, smartphone apps and overseen online strategy and social strategy. And, unsurprising to many who have seen him live in action, he also worked in television, both behind and in front of the camera, and in public relations roles providing creative content and reputation management.
Frank Wilde
Frank Wilde, Vice President, Global Center of Excellence at SAP, is a seasoned executive and management consultant with a track record of success in software development and business model innovation. Wilde is currently leading data science innovation with a team of data scientists and platform architects to drive revenue growth and customer-driven innovation with strategic customers.
Demed L'Her
Demed L'Her, Chief Technology Officer at DigitalRoute, is a software executive with a proven track record in enterprise software strategy, a solid academic background, and a strong dose of pragmatism. L'Her relocated to Sweden in 2015 after roaming the globe (France, UK, Japan, US) and spending over 16 years in Silicon Valley.
Arleen Cauchi
Arleen Cauchi, Director Partner Business Development & Co-Innovation at Verizon, is a results-oriented leader with over 30 years of experience in sales and marketing. An innovator, a strategic thinker and an influencer who has consistently been a pioneer throughout her career with the ability to assess complex opportunities, develop strategies, and mobilise teams to execute. Cauchi is now combining technology, sales and marketing know-how to consistently exceed customer and business expectations.
Jerry Hoberman
Jerry Hoberman, Principal, Technological Modernisation leader, Consumer Industries at Deloitte Consulting LLP, is a U.S. Consumer-Retail Technology Practice Leader. Americas SAP Practice Leader. Experienced Principal with a demonstrated history of successful outcomes in Consumer, Retail and Wholesale industries through technology modernisation. Skilled in IT Strategy, Technology Implementation, Business Case, Business Process Design, and Organisational Change Management. Deep global domain knowledge in Finance and Supply Chain. Solution-focused implementation of analytics and operational solutions that use clean ERP, cloud architectures, smart data design and integration platforms.
So add it to your calendar today, and we'll see you there!