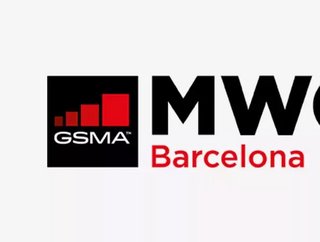 The annual Mobile World Congress 2021 is due to take place in Barcelona from 28 June to 1 July. Here's all the news ahead of the event
Mobile World Congress (MWC) 2021 takes place in Barcelona next week from 28 June to 1 July. We take a look at the latest news and announcements ahead of the event, as well as find out more about it.
What is Mobile World Congress (MWC)?
Mobile World Congress (MWC), recently re-named MWC Barcelona, is an annual trade show organised by the GSMA focusing on the mobile communications industry. Held at the Fira de Barcelona Gran Via in Barcelona, Spain, the event usually takes place in February or early March with several mobile device manufacturers in attendance. 
Members of the press, network equipment providers, and representatives of wireless carriers are also invited, and mobile phone manufacturers often use the event to unveil new devices or technologies. 
Recently the GSMA, the host of the event, has also launched the MWC in Shanghai, China under the name "MWC Shanghai" and in Los Angeles in the United States under the name "MWC Los Angeles". Despite this, the MWC is most synonymous with Barcelona. 
MWC 2021: Latest news and announcements ahead of the event
Several companies have made announcements prior to the start of the event next week. Here is some of the MWC news. 
Samsung to host a "virtual Samsung Galaxy session"
Samsung Electronics has announced that it will be hosting a "virtual Samsung Galaxy session" at this year's MWC in Barcelona. Taking place on the first day (28 June), Samsung says the session is aimed at showcasing how the Galaxy ecosystem provides people with "possibilities for enriching their lifestyles".
The company also says it will be revealing its "vision for the future of smartwatches" looking at how opportunities for both developers and users can kickstart "a new era". The event will be available to watch on Samsung's YouTube channel at 7:15 pm on 28 June. 
Sony to announce Xperia 1 III Compact and mystery "Ultra" phone 
MWC 2021 may see Sony release further details about its Xperia 1 III Compact smartphone, as well as a mystery "Ultra" phone, but as the name suggests, specific information about the phone is yet to be released, so we will have to wait and see. Sony has said that it will be taking part in MWC online rather than in-person this year. 
As well as new phone launches from companies such as Nokia, Motorola, Oppo, and Huawei, new tablets, laptops, and smartwatches can also be expected at the event. 
Red Hat: AI in healthcare, COVID-19, and the future
Red Hat, a multinational software company, will be participating in MWC 2021 panel session looking at how AI, machine learning, and high-quality data have played a role in the delivery of healthcare. The session aims to highlight successful use cases and breakthroughs showing how AI has saved lives and reshaped the healthcare industry. It will also explore the key trends driving digital transformation and focus on what to expect in 2021 and beyond. The event will take place on Wednesday 30 June at 3pm. 
Driving the RAN revolution
Red Hat has also today announced that it is "embracing the Open RAN movement through the creation of a dedicated ecosystem engineering team, connecting business needs with underlying technologies. The company has acquired more than 250 dedicated engineers to provide solutions for radio access network space this year. 
The telecommunications industry is currently in the process of revolutionising radio access networks (RAN) by shifting to containers and capitalising on virtualised RAN. According to a report published by Analysys Mason, service provider spending on products in the RAN market will grow to reach US$41.3bn in 2025 as service providers deploy 5G networks, improve their non-5G network capacity and coverage and implement vRAN. 
It has also invested approximately US$25mn in engineering resources toward partnerships and Red Hat labs focused on RAN innovation. Red Hat says that by working with Altiostar, Ericsson, Intel, Mavenir, Nokia, Samsung, and others, "customers will be able to deploy pre-integrated open RAN components from different vendors, coordinating the design for their specific needs.
"One example of this includes our aligned efforts with Intel to help move 5G, networking innovation and related features more quickly into upstream open-source projects", Red Hat said. "This ecosystem aims to help drive cloud-native open RAN solutions with zero-touch provisioning (ZTP), enabling greater control over costs and speed deployment at thousands of locations, including faster installs and upgrades, integrated fault detection, higher availability, telemetry, and analytics". 
The company says it plans to evolve its ecosystem to make the critical functions powering the next wave of telecommunications interchangeable and interoperable for the future.