MediaTek debuts new Dimensity 1000C chipset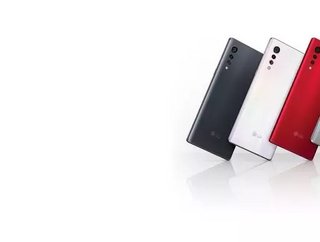 The Dimensity 1000C has been chosen to power the T-Mobile edition of LG's new Velvet 5G smartphone...
Taiwanese semiconductor manufacturer MediaTek has launched its new 5G chipset: .
The new flagship processor has been built to deliver super fast speeds on 5G networks. The chipset will premier in the US inside the T-Mobile edition of LG's Velvet 5G flagship smartphone. 
"From the world's first standalone 5G data call to collaborating on their first 5G chipset in America, T-Mobile and MediaTek have partnered to move 5G innovation forward," said . "This is another step towards #5GforAll on America's largest nationwide 5G network."
The LG Velvet originally launched in July of this year with a Qualcomm Snapdragon 765G under the hood. The phone received acclaim for its sharp display, solid performance and a sleek design that breaks with LG's traditionally utilitarian handset aesthetics. However, the general consensus has been that there are available for a little more than its $599 price tag on the market. 
While the OnePlus Nord is currently the only cheaper 5G phone, the OnePlus 8 and Samsung's Galaxy A71 both offer better experiences. 
However, with its T-Mobile release, the LG Velvet could be about to even the playing field with a few incremental changes.  
The Dimensity 1000C is comprised of four Arm-Cortex-A77 CPU cores and four Arm Cortex-A55 cores operating up to 2GHz, and five Arm Mali-G57 GPU cores. The chipset's MediaTek AI processing unit (APU 3.0) combines three different types of AI processors to better support AI camera, AI personal assistant and other OS functionality.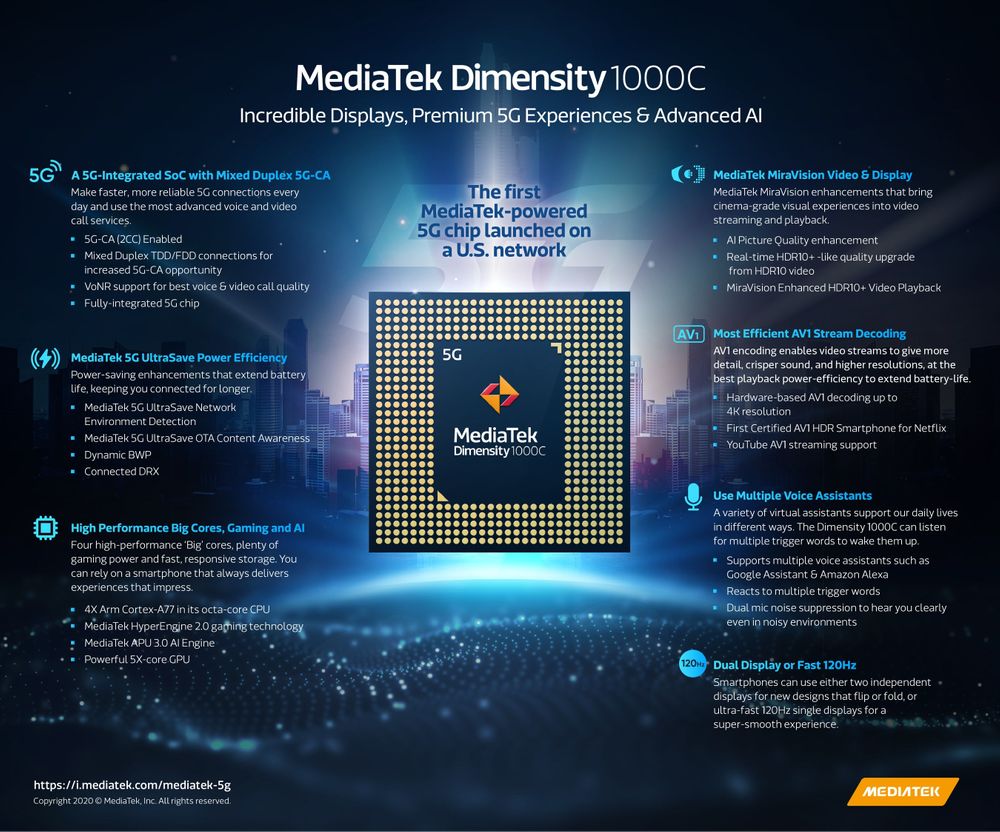 Image Courtesy of MediaTek, Inc
A recent article in The Verge noted, however, that the Dimensity 1000C is functionally very similar to the previous models, the Dimensity 800 and Dimensity 820. However, the new chip is expected to be a match for Qualcomm's 765G in terms of performance and pricing, so we could be about to see it become a bigger player in the mid-range smartphone space, especially in the US, where 5G options have been comparatively limited compared with the APAC market. 
"Compared to other parts of the world, consumers in the US haven't had much choice on the chipset side when it comes to 5G smartphones," said , Deputy General Manager of MediaTek's Wireless Communications Business Unit. "MediaTek is focused on giving consumers more options and expanding access to 5G devices so that everyone can enjoy the premium features and speeds that are defining the next era of mobile computing."