Liverpool trials free 5G to help monitor health conditions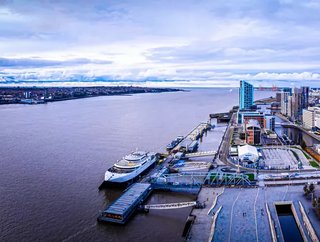 The city of Liverpool is trialing free 5G as part of a health, social care, and education project to monitor residents' health conditions.
The city of Liverpool is trialing free 5G access to the residents of Kensington, which aims to allow health conditions to be monitored remotely. Called 'Liverpool 5G Create', the new network will be funded by the Department for Digital, Culture, Media and Sport's 5G Testbeds and Trials Programme as well as the University of Liverpool. 
The department pointed out that the current COVID-19 pandemic has lead to an increase in remote services, highlighting the impact of digital poverty on health inequalities, as well as the need for "equal access to technology". The project also aims to demonstrate the benefits of affordable connectivity for people who may be prevented from accessing the network due to cost. 
Currently, 1.7mn people in the UK use analogue telephone services, but with this being switched off as early as 2025, the organisation hopes the project will "plug that gap and create an efficient replacement". 
What else does it aim to achieve? 
According to the Department for Digital, Culture, Media and Sport, while Liverpool 5G create is designed to support "interactive health and care services" and has built a mesh network that functions by sending data using a "line of sight" instead of using base stations, the department also claims to have built a "digital twin" of Kensington to try to come up with a plan of how to construct the network, which is said to include 120 outdoor sites and is connected to the same network used by Liverpool City Council. 
The project also aims to include NHS organisations to help monitor residents' health and uses a remote GP triaging service focusing on wound care and management. It is due to run until March next year. 
The social benefits - what does it monitor?
The health, social care, and education applications of the new network have "measurable social benefits", according to the Department for Digital, Culture, Media and Sport. From remote GP consultations to remote urine monitoring and pressure ulcer diagnosis, Liverpool 5G create aims to provide an inclusive service while reducing costly home visits from healthcare providers. 
"We knew early on in the project that we needed to develop a new service level agreement that supported the monitoring and delivery of our technologies. Many of the technologies support vulnerable people living independently in the community, so we need to be 100% sure that if sensors detect an older person has fallen, there's an immediate home visit from a care provider, " said project director Rosemary Kay.
"This level of personalised commitment is harder for a purely commercially driven operation to support. Our model is designed with this not-for-profit capability in mind."
In a tweet, Professor Joe Spencer, Professor of Electrical Engineering and Electronics at the University of Liverpool, expressed his enthusiasm for the project. 
"We look forward to working with DCMS to take the project from small scale to a wider rollout for the benefit of the people of Liverpool and to inform the national strategy for digital health, social care, and education services", he said.