KDDI uses Wind River studio for O-RAN 5G base station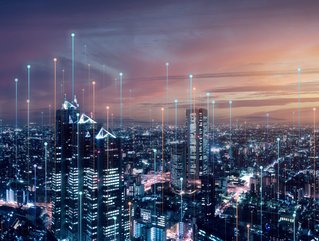 KDDI is using Wind River's studio for its Open Radio Access Network (O-RAN) 5G base station technology, recently launched on its commercial network
Wind River, a global leader in delivering software for mission-critical intelligent systems, today announced that KDDI Corporation (KDDI) has used Wind River Studio for its O-RAN–compliant 5G stand-alone virtualised base station technology, which has recently launched on its commercial network.
"5G opens up new opportunities, with greater intelligence and compute moving toward the edges of the network. Much of our future will be run on a virtualised, distributed cloud with low-latency, far edge cloud architecture to support new use cases in the new intelligent machine economy," said Paul Miller, Chief Technology Officer, Wind River.
"We are able to provide solutions to help prepare for a cloud-native future and deliver on high-reliability, ultra-low-latency, and highly efficient solutions for next-generation networks," he added.
How is Wind River involved in 5G technology?
Wind River is a leader in the early 5G landscape, powering the majority of 5G RAN deployments with operators such as Verizon and Vodafone, and its Wind River Studio capabilities address service providers' complex challenge of deploying and managing a physically distributed, ultra-low-latency cloud-native infrastructure.
Kazuyuki Yoshimura, Chief Technology Officer, KDDI Corporation, said: "We are pleased to announce that we have developed a 5G virtualised base station that complies with the O-RAN standard and has launched on our commercial network. KDDI aims to provide customers advanced communication services with flexibility and speed that meet usage needs with open and virtualise base stations. KDDI will continue to lead the development of innovative network technologies and provide customers with safe and secure communications and new value-added experiences."
"We are pleased to support KDDI in launching its O-RAN–compliant 5G virtualised base station for its commercial network," said Chisa Nakata, President, Wind River Japan. "Wind River has built a domestic support structure to serve the diverse needs of the telecommunications industry. We will continue to support our customers' success as a trusted partner."
The growth of 5G, AI, automation, and cloud-native technologies has opened new possibilities for applications at the far edge, such as robotics, drones, and autonomous vehicles. Recent research from Forbes finds that 90% of telecom leaders believe more than 50% of their offerings will need to work on the far edge cloud within less than three years.