Japanese toaster maker Balmuda to enter smartphone market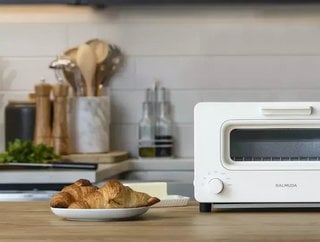 Balmuda, a Japanese toaster manufacturer, has announced that it will enter the smartphone market with production expected to begin in November.
Balmuda, a Japanese toaster manufacturer, has announced that it is to begin production of its first smartphone in Japan with an expected start date in November this year. 
The company claims that it will design and develop its own handsets and outsource the production to its manufacturing partner Kyocera. According to Balmuda, the phones will be based on the Android platform and will be compatible with 5G networks.  
They aim to be available through the wireless carrier, SoftBank Corp., and models without SIM cards will also be offered. Talking about the smartphone market, Ge Terao, Chief Executive Officer of Balmuda, believes there is an opportunity to introduce a different type f smartphone. 
"Smartphones today seem all the same, and consumers have few options. This offers an opportunity for us. We seek to become No. 1 in terms of uniqueness, rather than market share", he said. 
As well as toasters, the company produces a variety of home appliances from fans to lanterns and air purifiers, with the smartphone being the latest acquisition to its portfolio of products. 
Balmuda is yet to release any further information about the new venture. However, it says that the final product "would not merely be a stylish appliance" and that it will provide "great everyday-use handsets". 
Production of the Balmuda smartphones will be shared with Softbank Corp and is expected to start in Japan in November this year. 
Who are Balmuda's smartphone competitors? 
Due to the fact that Balmuda is new to the world of smartphones and that the market has some tough competition, the company is going to have to ensure their entry is as strong as possible. So, which companies is it up against? 
In 2020, the Japanese market for smartphones was dominated by Apple, which held a total share of 46.5%, shipping 15.673mn units. This was followed by Sharp, which had a 13.3% share from 4.47mn units, Fujitsu with 8.3% and 2.79mn units, and rounded up by Samsung who held an 8.1% market share following the shipment of 2.71mn smartphones.
If Balmuda is to produce a successful phone capable of competing with manufacturers such as Samsung and Google, the final product will definitely have to enthuse the crowd, but with its experience in making home appliances, Balmuda will certainly be making waves in the industry.