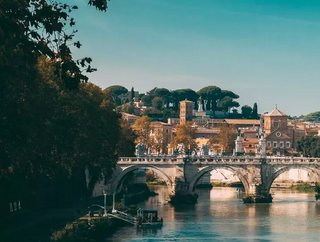 Vodafone Italy has secured provisional approval from the Italian government to use Huawei equipment in its 5G network. 
The Italian government, under the leadership of Prime Minister Mario Draghi, has provisionally approved a deal between Vodafone Italy and Huawei. Under the terms of the deal, Vodafone Italy will be allowed to buy 5G network infrastructure equipment from the Chinese tech giant for use in its radio access network (RAN). 
The announcement represents a rare win for Huawei's 5G equipment business, which - along with its smartphone division - has faced prolonged supply chain and regulatory issues thanks to the company's position on the US blacklist. The US' ban on Huawei and its products has extended to its allies, including the UK. 
In April, the Romanian government also signed into law a new bill that effectively bans Huawei, and other Chinese firms dubbed a security risk, from participating in the buildout of its 5G network. 
While the green light from Rome for Huawei to supply Vodafone Italy with 5G components, the company is still facing increasingly strict regulation in Italy. Constraints, including restrictions on Huawei intervening remotely to repair damaged equipment and what reporters at Reuters have called "an extremely high security threshold", have grown increasingly stringent over the past year. 
Nevertheless, Huawei has yet to be fully ejected from Italy's telecom sector, and today's announcement could be a sign that the regulatory tide is beginning to turn for the beleaguered Chinese firm. 
The previous Italian administration, led by Prime Minister Giuseppe Conte, killed a deal between Huawei and telecom group FastWeb back in October. Now, things may be about to change. 
Telecom Italia announced in April that it plans to drop Huawei as a 5G network supplier, opting instead to partner with Swedish firm Ericsson. However, Italy's third-largest operator (after Telecom Italia and Vodafone Italy) WindTre, continues to work with Huawei's fellow Chinese firm ZTE - a partnership which has been going strong since 2016, and helped WindTre deliver Italy's largest 5G network as of late last year. 
The US government continues to lobby vigorously against Huawei and other Chinese tech firms suspected of turning over sensitive information to the PRC government like ZTE. Huawei is locked in a series of protracted legal battles and appeals cases across Europe to overturn these rulings, and fervently denies any ties to the Chinese government or military. 
Huawei's founder and CEO, Ren Zhengfei, said in a press conference earlier this year that he sees no end in sight for Huawei's position on the US blacklist. "I won't say it's impossible, but it's extremely unlikely. We basically aren't considering it a possibility," he said, addressing the press at an event celebrating the opening of Huawei's new Intelligent Mining Innovation Lab in Taiyuan. He added that Huawei would continue to focus on other revenue streams, such as its cloud business, IP royalties, and a new push into the automotive sector.