IoT set to revolutionise manufacturing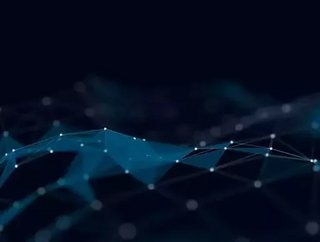 A new report from Microsoft says IoT trends in manufacturing will transform the industry...
The latest report from Microsoft suggests that IoT technology will revolutionise manufacturing in 2020 and beyond, with 54% of companies saying that IoT has sparked a wave of technological changes across the industry.
Areas that have benefited from IoT implementation include employee productivity, operational efficiency, production flow monitoring, industrial automation, and product planning and scheduling.
The trend for IoT in manufacturing is growing in part, from the digital transformation of enterprises necessitated by the COVID-19 pandemic.
Uptake on the technology is high, suggesting smart manufacturing is well on its way to becoming mainstream. Microsoft's suggests an adoption rate of 93%, with many respondents saying they use IoT to boost the efficiency of the entire manufacturing process.  
In terms of sectors, IoTs have proven most effective in the management of power and energy. In a 2019 by General Electric, data also shows that IoTs were used in 64% of aviation and aerospace power and energy management, and 58% of energy and power management in utilities.
And according to , by the end of 2020, discrete manufacturing, transportation and logistics, and utility industries are predicted to spend $40bn each on IoT platforms, systems, and services.
Data also suggests B2C commerce will spend $25 bn on IoT software and platforms by 2021, 
Real-time results
IoT devices have accelerated in popularity because the technology makes it possible to anticipate the requirements of buyers, connects different stages of production and generates insights and information in real-time. This boosts efficiency, reliability and productivity, making the manufacturing sector more competitive. 
The use of innovative technologies in the manufacturing industry creates more efficient and flexible factories. This enables enterprises to provide better goods and services and retain their customer base. 
IoT devices lower the number of errors, returns and complaints from customers, because product quality is higher and delivery times are more efficient. 
Upgrades
Many manufacturers have also been able to upgrade their present equipment using IoT sensor devices. This has improved output without the need for complete hardware replacements. 
Microsoft's report also shows that increased productivity isn't the only reason why IoTs are trending in manufacturing. Artificial Intelligence is used to monitor all systems and to maintain efficiency and predict possible problems. 
The report states; "More than three quarters of manufacturing companies report using AI, and they use it for a range of reasons including prescriptive and predictive maintenance, managing the customer experience, visual image recognition and interpretation, and natural language recognition and processing."