IoT Platforms are the Backbone of the 5G World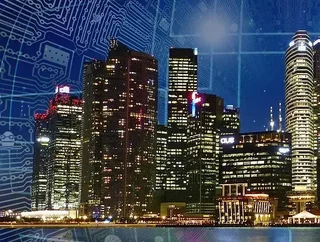 The growth of IoT is an opportunity for telcos to capitalise on the growth of connected devices, and gain critical visibility into their own networks.
Written by Harry Menear
The global rollout of 5G is the biggest single infrastructure project in the history of telecommunications. 5G - not to mention the advances it powers, like the internet of things (IoT), edge computing, automation, and AI analytics - is a huge source of potential revenue for network operators. 
The 5G IoT Opportunity 
In order to realise the benefits of a hyper-connected world, enterprises, organisations, and even entire smart cities are dramatically increasing the number of connected devices throughout their networks. 
Delivered correctly, this explosion of connected devices will create unheard-of levels of visibility, reduce environmental impact, drive efficiencies, and deliver new levels of smart device integration into our daily lives. 
"As connected things proliferate, the variety and potential for IoT use cases is huge," says Angus Ward, CEO of Beyond by BearingPoint. "Advanced technologies like 5G and edge are accelerating this reality, enabling the realization of critical applications in the realms of all verticals including manufacturing, robotics, agriculture, utilities, and automotive." 
Communications service providers, Ward explains that "IoT represents an opportunity to sell new types of solutions in these new verticals. For example, a smart agriculture solution can be sold to farmers, allowing them to monitor crops in real time to improve quality and yield while also optimizing labor involved. Or similarly, a restaurant purchasing a smart kitchen solution to manage supply levels, energy efficiency and remote appliance control." 
The potential of IoT delivered over 5G networks has the potential to be transformative. For it to work, however, connectivity between smart devices, the network, and each other needs to be fast and reliable. 
It's a multi-trillion dollar opportunity for telecom operators over the coming years, but it's wholly reliant on the ultra-low-latency, ultra-high throughput connectivity of 5G networks. 
In addition to the huge financial cost, the rollout of 5G is presenting other issues for network operators. 
Because 5G operates at a far higher frequency than 4G LTE networks, signals from masts, towers, and in-building installations travel much shorter distances - particularly when operating on the high-band mmWave spectrum. As a result, telcos need to install an order of magnitude more 5G sites than they needed for 4G and 3G before it, particularly as MNOs start to roll out more and more coverage in the mmWave portions of the 5G spectrum. 
More cell sites - especially as telcos start to compete for the lucrative in-building coverage market - means greater complexity when monitoring and maintaining those sites. 
More Devices, More Complexity
Even in combination with low-power wide-area networks (LPWA) and LTE Cat-1 BIS to support wider band coverage, the variables involved in delivering large-scale IoT projects can make 5G IoT a thorny issue to tackle. 
"Complexity persists due to uneven network roll-outs and inconsistent global roaming experiences that greatly impact IoT applications across agriculture, asset tracking, air quality monitoring or even parking sensors, for example," explains Paul Bullock, Strategic Business Development Director at IoT connectivity and multi-SIM management service provider Wireless Logic. "Managing all of these variables can be a challenge. It involves working with multiple mobile network operators and choosing the right technologies. To drive the market and accelerate larger scale IoT projects, telcos should look to capitalise on partnerships with managed services providers that offer dedicated platform-based solutions." 
IoT: An Answer to 5G Network Challenges
One of the main causes of network outages - an unthinkable yet increasingly common occurrence - is equipment failure. As the importance of staying connected has only grown with the rise of remote working during the COVID-19 pandemic, so too has the complexity of operators' networks with the advent of 5G. 
The introduction of extensive IoT sensor networks, managed by AI-powered platforms, can provide communication service providers with critical visibility into their infrastructure - with predictive maintenance able to minimise the threat of unplanned outages. With the number of cell sites - which may be located on hundreds of rooftops throughout a city block, or across a large indoor space - on the rise, telecoms without sufficient IoT monitoring to keep tabs on their networks risk inefficiencies and potentially damaging disruptions in service. 
UPS systems, energy meters, generators, and other critical systems that support cell towers in remote locations, where repair and maintenance teams don't regularly visit, can also benefit from more granular data provided by IoT sensors. Across networks with large footprints, IoT monitoring platforms can also be key sustainability enablers, allowing the operator to assess the environmental impact of each site and adjust their operations and power purchasing accordingly. 
Successfully leveraging the potential of IoT is not only a key to telecom carriers successfully opening up new revenue streams to capitalise on the advent of the 5G era, but IoT-enabled asset management is also a crucial tool in telecoms' arsenals in order to deal with the demands and complexities of the years to come.