IoT: driving transformation in mobile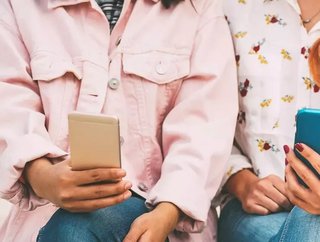 How is IoT innovation changing the mobile sector and what are the key trends driving digital disruption...
The Internet of Things (IoT) is radically redefining connectivity on a global scale. IoT technology is permeating new industries and markets at an incredible speed. Experts estimate that, by the end of 2020, there will be more than 31 billion IoT devices connected to the internet, and 127 new ones are being connected every second. This staggering growth is affecting every industry vertical in every market, as more and more companies begin to reach a mature relationship with the technology. IoT spending is also growing massively. In 2016, global IoT spending totalled $737bn. In 2020, that figure is expected to reach $1.29trn. 
In short, IoT technology is the process of connecting physical things (everything from cars and home appliances to barometric pressure sensors and parking meters) to the internet. The technology allows for massively increased data gathering capabilities, greater transparency, and facilitates more computing to take place nearer to the edge of networks. 
The IoT revolution is expected to have significant and transformative implications for the mobile device and software markets, particularly as cellular IoT gains traction. This year alone, 3.5 billion cellular IoT connections will be installed. The technology involves connecting physical devices to the internet by piggybacking on mobile networks. The combination of existing cellular infrastructure, the ability for mobile networks to bring IoT capability to remote areas, and the application of new communications technology like 5G has led to this being one of the biggest growth areas for IoT. 
As IoT saturation grows, and its applications become more sophisticated, the implications for the future of the mobile hardware and application development space are only going to become more profound. 
"Smartphone... technologies such as built-in sensors, Bluetooth, radio-frequency identification (RFID) tracking, and near-field communications (NFC) allow it to be an integral part of IoT and IoE world as the most-used device in these environments," wrote Mehdia Ajana El Khaddar and Mohammed Boulmalf in the InTechOpen journal. Here, we consider the trends shaping the ongoing relationship between mobile and IoT, and examine the industry-wide transformation this new technology is driving.
Omni UI powered by IoT
Omni UI is a growing trend in the smart home, marketing and retail sectors, and is integrally linked to an IoT-powered future. To fully understand this trend, it's helpful to take a look at the one that came before it. Back in 2015, Andy Goodman, a group director at the digital marketing company Fjord, gave a talk on the future of advertising. He painted a picture of a world where human interaction with technology would move beyond the inhibitions of screens and physical interactions. Instead, we would make an almost universal transition to haptic, audio and ambient interfaces. In short, a Zero UI world. 
In a way, this bold prediction came true. Between 2017 and 2019, smart speaker ownership in the US grew by more than 135%, and today an estimated 200 million smart speakers have been sold. Beyond power and volume controls (both of which can also be operated via speech commands), these devices have no physical, tactile UI. 
However, we're half a decade removed from Goodman's prophecy of a Zero UI world and, with the exception of some niche areas, our relationship with technology is still firmly rooted in the screen. Why it's important to remember the Zero UI craze is the context it created for the trend that rose in its opposition. In an interview conducted last year, Andrew Dunbar, general manager, EMEA at digital consultancy Appnovation, spoke to me about the emerging trend of Omni UI. "It's not about having no visible user interface; it's about having everything become an interface," he explained. 
Omni UI describes the ongoing transformation by which proliferating smart devices turn every element of automobiles, smart homes and cities, and virtually every other element of modern life into interface points for the user. In an article he wrote for Information Age, Dunbar adds that "one of the most intriguing aspects of the debate is where the interface no longer involves the consumer directly. A combination of IoT and AI are opening up the possibility that 'commoditised' decisions might be made for us by machines." According to Ketan Karia, head of IoT Practice at Ness Digital Engineering, "the IoT omnichannel evolution is here, and it's gaining traction quickly." 
IoT technology (combined with AI) is the backbone of this trend, and mobile devices are increasingly taking on the role of a universal remote control, as well as an information portal. "Billions of people around the world use smartphones, and that number is increasing rapidly every day. Therefore, it makes sense that mobile apps are the preferred channel for accessing IoT," posited a recent report by IoT For All. 
Accessing IoT solutions via mobile apps is a logical development, since mobile app development is inexpensive, which makes the IoT increasingly accessible through mobile channels. Data gathered from IoT sensors can be efficiently managed and monitored through mobile devices, and mobile applications are playing a significant role in supporting the growth of the Omni UI. 
The cell phone is already the most powerful data-gathering tool for companies looking to understand their customers. Cell phones track our locations and browsing habits, contain more personal information than any filing cabinet or physical storeroom, and are an essential tool in companies' quest to anticipate and adapt to the needs of their client base. The proliferation of IoT devices and their symbiosis with mobile technology is creating wealths of new data in real time. 
Cellular IoT
As mentioned above, cellular networks are set to play a significant role in delivering IoT services in remote or challenging environments, and in contexts where building dedicated IoT networks is cost-prohibitive. "With the progressive rise of IoT devices and the pervasiveness of cloud-based platforms and 5G deployment, cellular IoT connectivity will become a leading technology within the next few years," said Lars Wemme, head of IoT Security at Infineon's Digital Security Solutions division, in a recent statement. The ability to gather, analyse and process data beyond the reach of fibre optic networks has massive potential for the agricultural, smart city and medical industries.