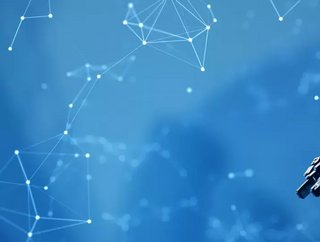 Industry-wide adoption of IoT for the purpose of automation, monitoring, and asset management is placing telecoms in the driver's seat of Industry 4.0.
Written by Harry Menear 
Just as the first three industrial revolutions were dependent upon technological advances in the fields of mechanisation, mass production, and computing, respectively, the Fourth Industrial Revolution is contingent upon the marriage between physical and digital technologies. The lines between digital and physical space are becoming increasingly blurred throughout the manufacturing, supply chain, transportation, and other sectors, as the Internet of Things (IoT), edge computing, automation, artificial intelligence (AI) and machine learning provide greater visibility and control than ever before into enterprises' operations. 
However, the technology advancements that are driving Industry 4.0-ready enterprises to greater levels of efficiency, agility, and speed, are heavily reliant on connectivity. Around the world, the successful adoption of 5G connectivity is increasingly emerging as the pivotal enabler of the success of Industry 4.0. As providers of 5G connectivity, enterprises throughout the telecommunications sector are finding themselves in a position to power the new industrial revolution. 
"Telecoms have a significant role to play in the realisation of Industry 4.0." contends Stephane Remy, the 5G Solutions Director for the Enterprise arm of BT. From automation to IoT monitoring and fleet management, Remy explains that "connected, autonomous machinery can reduce downtime, energy consumption and costs, but they require low latency connections to communicate within ecosystems and operate as intended." 5G, which can deliver speeds up to 10 times as fast as existing LTE networks, is the key to unlocking the potential of Industry 4.0. 
Industry 4.0 at the Edge 
Increasingly, demanding compute workloads are being located closer to the edge of networks in order to reduce latency, which places interesting new demands on network operators and enterprises. 
James Bristow, SVP EMEA at cloud and network management firm Cradlepoint, notes that edge applications powered by 5G are an essential next step in the evolution of the construction sector. "Through enterprise-grade WWAN edge and the power of 5G, construction firms can deploy onsite innovations such as IoT structural sensing, enabling remote monitoring and holographic building visualisation," he says. "The construction industry needs more advanced and agile software platforms to power everything from blueprint design to site security. Such applications require real-time data, which is only possible with immense bandwidth, low latency, and constant uptime at the edge of the network with 5G." 
This demand for 5G edge applications could potentially represent a sea change for telecom operators looking to open up new operating models and revenue streams in order to recoup the significant investment that 5G network upgrades demand. "Telcos have an opportunity with 5G and edge computing to look beyond connectivity and consider moving into services, selling cloud infrastructure, installation, integration, app development, device management and data management," argues Ian West, Head of Technology, Media and Telecommunications at KPMG UK. "We will also soon see an explosion of IoT devices in industrial settings, with sensors throughout factories, that inform managers about performance, conditions and incidents. The improved data capacity and connectivity of 5G and edge will give manufacturers greater control over critical processes." 
West adds that the convergence of edge computing and 5G will be "particularly beneficial" to the application of autonomous vehicles and robotics in industrial settings.
Automating Industry 4.0 
"Robots are becoming an essential part of any manufacturing operation and when they are equipped with ultra-low latency connectivity, signals will transmit instantly from multiple points, enabling humans or AI to reliably control these machines," West continues. The demand for increasingly automated sensor networks, vehicles, robotics, and other industrial technology solutions is absolutely contingent on the ultra-low latency, high-throughput connections that 5G can facilitate. 
Remy also notes that "5G deployments, and particularly edge deployments which spread bandwidth further across networks, mean smart devices are 'closer' to their connectivity and they can learn and adapt to changes on the factory floor autonomously," which he expects will dramatically increase the flexibility and agility of industrial enterprises - a necessity as the number of connected devices and vehicles within their networks continues to grow. 
Increased automation could also be the answer to the growing skills shortage throughout many of the industrial and digital sectors, which is only expected to become more severe as the decade continues. "Once primarily operated by human workers, we are now moving towards highly autonomous factories. These are all being supported by technologies such as 5G and edge computing, where sensors analyse data from every corner and AI constantly adjusts production to meet demand," adds West., who also notes that "through predictive maintenance, all assets are monitored around the clock, to boost performance, reduce downtime and improve safety. Products are also checked throughout the process, to identify and resolve any drop in quality. The outcome is better quality products produced faster and at a reduced cost, with less waste, lower maintenance, material and energy costs, and a more sustainable, low-emission environment." 
The potential benefits of Industry 4.0 are widespread and transformative, but the demands they place upon industries to adapt (and adapt fast) to an evolving technology landscape are just as significant. As organisations continue to grapple with the need for improved connectivity to support a wide range of new solutions that integrate digital and physical spaces, 5G connectivity (and the network operators that provide it) are going to be an essential driving force behind the success, or failure, of the next industrial revolution.