Huawei vs Ericsson: the 5G networking war heats up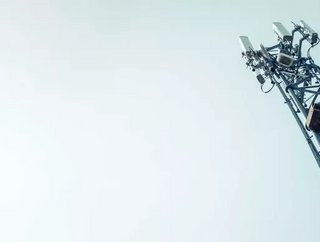 Despite being limited to mostly domestic growth, Huawei is projected to overtake Ericsson's 5G base station market share by end of 2020...
is having a very good month. Not only is China's biggest (and most controversial) tech giant the new king of smartphone sales - following the recent release of a report, which placed it - but now the company is projected to be number one in another key arena by the end of the year. 
This week, , a market research firm that focuses on components and hardware in the tech sector, on the continuing race to capture the lion's share of the global 5G base station market. 
According to the report, while Huawei's ongoing involvement in the US-China trade war, as well as its recent ban from the UK's 5G activities, has hampered its international ambitions, the company has redoubled its efforts in the Chinese market. These efforts have been largely successful it seems, as 5G production in mainland China is continuing aggressively. 
During the first half of the year, China's three biggest mobile network operators, China Mobile, China Unicom, and China Telecom, had built more than 250,000 5G base stations throughout the country. TrendForce predicts that this figure will reach 600,000 by the end of 2020. According to the 's forecasts, by 2025, more than 25% of cellular devices in China will operate on 5G networks, making up a full third of all global 5G connections.
The result is that, while Swedish communications company Ericsson currently leads the market for 5G base station manufacturing with a 30% share of the market, Huawei is expected to erode that lead by the end of the year. By the start of 2021, Ericsson is expected to control 26.% of the market, while Huawei's share surges to 28.5%. 
Beyond China, Huawei can expect to be shut out of other countries' 5G ambitions, however. The company's rivals in Europe, Korea and Japan are aggressively expanding, which may leave Huawei almost entirely isolated in its home country. Due to a successful 5G rollout across Korea, Samsung has seen a surge in its base station equipment. The company has been building base stations at an incredible rate for the country's three major mobile network operators: SKT, KT, and LG U+, in addition to collaborating with US operators like AT&T, Sprint and Verizon. 
Also, in the wake of its Huawei ban, the British government is now targeting Japan-based NEC and Fujitsu as replacement suppliers of 5G equipment, and European and American governments alike have implemented sanctions against Huawei, Japanese equipment suppliers now have the perfect opportunity to raise their market shares in Europe and the US.