Huawei escalates fight for semiconductor self-sufficiency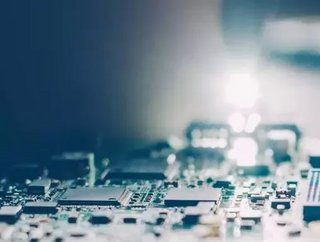 The Chinese tech giant is developing its own semiconductor plant in Shanghai, in response to increasingly harsh US sanctions...
Huawei has had a tough year. China's leading technology company has been evicted from a number of key markets, potentially stifling its 5G ambitions. The UK, US and several other key players in the telecom landscape have announced that Huawei will play no further role in their 5G ambitions and, despite the company fighting a desperate legal battle, it looks as though it will be largely confined to its domestic market going forward. 
US-led sanctions against Huawei haven't just hit the company in its telecom business. Huawei's role as a leading smartphone manufacturer has also been cast into doubt by sanctions which removed Google apps from its devices, and choked off supplies of semiconductors. Currently, US sanctions prohibit any semiconductor company that uses US software or equipment to manufacture its chipsets from supplying them to Huawei without a license from the Department of Commerce, . 
While Huawei has made good progress with its own operating system, , the semiconductor shortage has hit it hard, meaning that its latest range of handsets, the Mate 40 line, could well be its .  
However, recent developments may point to a way back for the fraught conglomerate. 
A recent report shows that Huawei is currently working on spinning up a new semiconductor plant in Shanghai that will be completely independent from US contractors. 
The plant will reportedly be operated by a partner company, Shanghai IC R&D Centre. Initially, the facility will produce lower end chips, but quickly scale up its operations and begin producing more high end 28nm and 20nm chips. According to Research and Markets' report, "This could enable Huawei to secure a supply of the chips it needs for its core telecommunications infrastructure business. However, the reported plant may not be equipped to supply Huawei with access to the highly advanced chips used in mobile devices and the company may have to scale back its smartphone offerings as a result." 
Huawei's move towards a more self-sufficient chipmaking process is being backed by the PRC government, which saying that China would "make technological self-sufficiency the strategic backbone of national development," with plans to meet 70% of its semiconductor demand domestically by 2025 
Given that Chinese firms currently supply less than a third of the Chinese market demand, both the challenges and opportunities for growth are huge. Chinese firms have a history of leveraging government support into breakneck growth and adoption, in a country with a burgeoning middle class and massive national infrastructure projects supporting the growth of its digital economy. 
If Huawei can successfully spin up its Shanghai plant, and then further replicate the process, the company could be on track to become one of the dominant players in the global chip market, which may then allow it to pressure its way back into Europe and the US.