Huawei aims to run Harmony OS on 300mn devices by 2022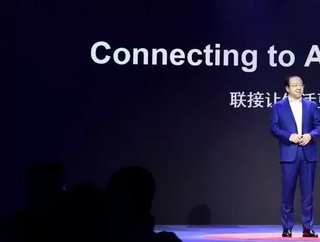 Huawei's proprietary operating system will allow more "devices to connect and collaborate" than ever before...
Since its ejection from the US market - and its subsequent loss of access to Google Services - Huawei has been throwing eye-watering amounts of money at getting its own in-house operating system, Harmony OS, to a point where it can compete with Android.
Now, it seems as though that day is close at hand. 
Earlier this week, Huawei's department president of its consumer software engineering business group, Dr Wang Chenglu, gave a speech titled "connecting to a simpler life", touting the benefits of Harmony OS as a vehicle for supporting wearables, smart home tech and - to a lesser degree - smartphones. 
By the end of the year, Wang explained, Huawei expects to have its Harmony OS installed on more than 300mn devices - most of which won't be phones. 
"Technology has the power to change the world. When I was little, my dream was to be able to watch movies at home, and this is now possible everywhere.The rapid development of the mobile Internet has given rise to cashless payments, online shopping, and ride-hailing, all of which have profoundly changed our lives," said Dr Wang onstage.
"But it is clear that the mobile Internet industry, which is centered on mobile phones, is under pressure. "Global smartphone shipments started to decline in 2018, and saw a year-on-year decrease of about 6% in 2020. In addition, the average time that consumers spend on their mobile phones each day has remained at between four and five hours since 2018, indicating that the industry has reached a critical juncture and must be transformed."
Declining to draw any correlations between the perceived death of the smartphone industry and Huawei's own fading star in the market, Wang continued to add: "What are the development opportunities for the next era? Our pursuit of technological innovation never ends. With users possessing more and more intelligent devices, we want to allow these devices to collaborate with each other more efficiently instead of running in isolation, just as humans can communicate with each other." 
This new level of inter-device communication, Wang explained, will allow for neat little functions aimed at improving people's day to day lives - like a smartwatch detecting when its wearer has gone to sleep and turning off all the lights in the house. 
When I thought of the future when I was little, being a human light switch didn't really factor into it, but Huawei is very keen to reiterate that the experience will "be just like having a dedicated helper at home."  
Where Harmony OS factors into this is by creating a universal standard for the applications it powers. Wang added that, "as different devices run on different operating systems, it is difficult to connect them, let alone achieve intelligence. To realise a connected lifestyle, devices must communicate in one common language." That language is Harmony OS.