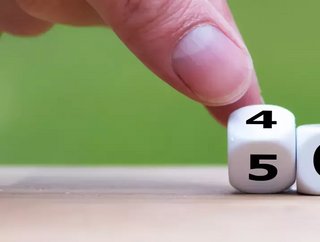 As 4G makes way for 5G, how can you make sure your business is well-prepared for the fifth-generation network? We explore some ideas.
The fourth-generation (4G) mobile network is slowly being overtaken by the faster, more reliable fifth-generation (5G) network, meaning that it will soon be time for companies to make the move to the latest in mobile technology. But how can you ensure that your business is prepared for 5G? 
What could the 5G workforce look like? 
The first step in understanding how to prepare your business for the full rollout of 5G is to look at how companies' employees will work with the new network. Unlike the previous generation 4G mobile network, transitioning to 5G is much more than another upgrade in technology - it has the potential to completely change how workforces communicate and how working will develop in the future. 
The introduction of 5G technologies such as AR/Vr applications and Unified Communication and Collaboration (UCC) tools could be used to help computing across different public networks. These have the ability to revolutionise the world of work. 
Remote working 
With most people working at home away from the office due to the pandemic, there has an increased need for fast, reliable technology, from Zoom to a better quality internet connection. It has, up until recently, been restricted to indoors only. However, 5G can take remote working outdoors. If remote working becomes more common, it, along with the help of 5G, may see talent pools for employers become less local and more international, as companies will be able to hire staff from all over the world. 
But, how do you get ready for it? One way is to prioritise. It's important to know the answers to questions such as where you should start your 5G application, and whether or not 5G brings more opportunities to improve your employees' working from home experience. These questions, once answers have been found, will help you to see how you can prepare for the latest mobile network. 
Security
With 5G comes increased processing speeds, more data capacity, and possibly an IT software overhaul. This means that you will need to invest in the latest security to ensure that your data is protected from the outside world. Bringing in or hiring specialised technicians to help you upgrade your security is a good idea, and will definitely help you be better prepared for the evolution. 
The new connectivity era and the Internet of Things (IoT)
In addition to the smartphones and mobiles used in many businesses, 5G also brings higher bandwidth and ultra-reliable, low-latency communication required for future generations of the Internet of Things (IoT) devices, which will contribute to the new era of connectivity. 
In short, to be fully prepared for the next generation of mobile network, it's important to understand your employees, how they work, and how 5G can aid them moving forwards, and also make sure that the applications and processes are ready for when you flip the 5G switch.