Haier reveals world's first "Internet of Food" smart fridge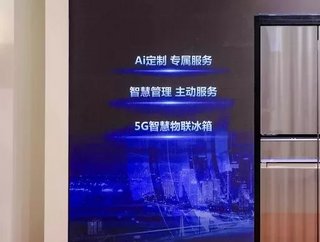 The new refrigerator, unveiled yesterday by Chinese manufacturer Haier, is IEC compliant and claims to have 5G capabilities...
Haier, a Chinese home appliances manufacturer, yesterday launched the world's first "Internet of Food" smart fridge in Shanghai. 
The fridge, compliant with 22 Chinese national and IEC standards, was released at the Appliances and Electronics World Expo 2021 and is reportedly the first to use a 5G network.
The IEC standard and Chinese national standards were developed in partnership with Haier to ensure refrigeration systems met specific safety, efficiency and environmental protection requirements. 
In China, the standard is broken down into three levels, the highest being the Level One Health Preservation grade. 
Due to its "full-space preservation technology", it achieved the Level One Health Preservation grade and was tested at AWE 2021 on its ability to keep items fresh, focusing on factors such as colour, nutrition and cleanliness.
The appliance also has a low freezing temperature fluctuation of less than 0.2°C and has the ability to freeze meat, fish and poultry to temperatures as low as -70°C, Haier claims. 
Other features include a total storage space of up to 780 litres and the capability to detect the location of food and monitor its freshness. 
Haier claims that the smart fridge also includes facial, voice, and image recognition, identifying family members and delivering personalised experiences based on their user profiles. 
Using an IoT ecosystem, Haier says that the "Internet of Food" fridge will offer livestream broadcasts over the 5G network where users can learn to cook with professional chefs.
What is a smart refrigerator?
According to "Tom's Guide", a smart refrigerator is one that is "connected to the cloud". 
Some smart fridges allow you to connect your smartphone, send and receive notes, and make calendar entries that will appear on the fridge's screen. 
Who else makes them?
Currently, there are very few companies in the smart fridge market with LG, Samsung, and GE's cafe brand being the only contenders. 
This leaves the window of opportunity open to companies like Haier to expand the current range. 
Below is a list of other smart fridges on the market.
1) Samsung Family Hub
Image: Samsung
With eight differnt configurations to choose from, the Samsung Family Hub includes a 21.5 inch touch screen and starts at $2,199. 
2) GE Cafe Series
Image: GE 
The GE Cafe Series features the "Keurig K-Cup" system and is available in four finishes: Black Slate, Black Stainless Steel, Slate and Stainless Steel. Prices start at $3,176.
3) LG InstaView Door-in-Door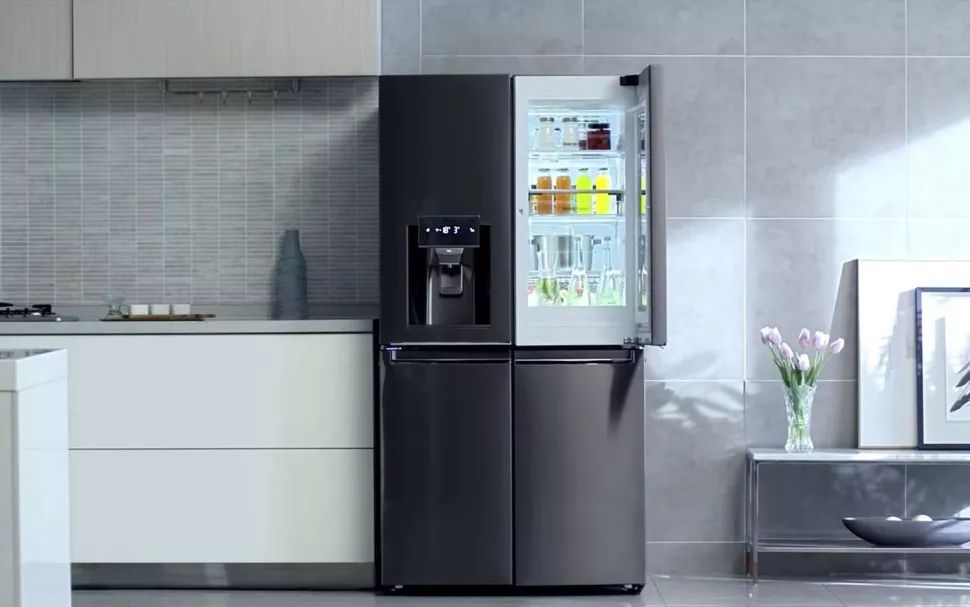 Image: LG
The InstaView features tinted glass planel which, when knocked on twice, becomes transparent allowing the user to see the contents inside. Prices start at $1,999.