Five Minutes With... Kyle Okamoto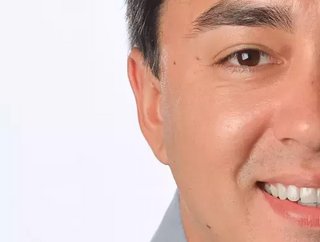 Ericsson's new boss of IoT, Kyle Okamoto, discusses his goals for the job, as well as the changing face of the Internet of Things
Ericsson's IoT business has a new General Manager. Kyle Okamoto stepped into the role earlier this year. We sat down with him to see how he's getting along, as well as to ask what the next few months have in store for the Internet of Things.
Could you outline your new role and responsibilities?
My job as General Manager of the IoT business within Ericsson is to enable the ecosystem to unlock their full imaginations as we bridge the gap between possibility and reality (while we make the Internet better).
Moving from the holistic goal of bettering society through technology and innovation, we are here to help both the Enterprise and Service Provider communities utilise connectivity and device solutions seamlessly to support their Internet of Things use cases around the world. This includes being where our customers operate with a highly stable and resilient platform that works the way they want to use it to power digital liberation, improve efficiency, unlock new revenue streams, increase customer engagement and unlock data-driven insights.
What are some of your goals for IoT at Ericsson? 
Said plainly, we want to be the best for our partners and customers. This means having a truly global reach for borderless coverage, providing our customers with industry-leading capabilities and service-levels, leveraging Ericsson's amazing cellular technologies to power businesses, and powering growth on demand as innovation becomes the norm.
More generally, what are some of the bigger hurdles that stand in the way of increased IoT adoption, like security for example? 
Each industry is going through their own unique adoption curve with their own unique hurdles, but there are some consistencies across the ecosystem – managing a massive amount of devices across their ecosystem is a challenge, so they need the right platform to make their lives easier and simpler with less manual efforts; keeping their data pipeline robust and intact while generating meaningful insights and action plans is essential; and refactoring their environments to be "smart" requires world-class connectivity solutions that are easy to implement and manage.
Some industries, take utility distribution for example, are based on a 100-year old architecture and starting to deploy smart sensors to modernise their distribution capabilities.
Digital transformation and implementation of IoT in the utility vertical will then have a very different journey versus an automotive manufacturer building a brand new factory using cobotics, robotics, smart connections on the shop floor and in cars, etc. We are here to help across that spectrum.
What are some of your predictions for IoT in the coming year or two?
The most exciting part of this industry is what is yet to come as the innovation we are seeing right now is mind-blowing. I think there is fantastic ideation in places like tele-health and tele-medicine spurred by this pandemic, or micro-mobility for example as people change the way they live and travel.
There is also an amazing amount of innovation happening in the automotive space as vehicles become smarter and more connected and new data use cases are unlocked – the transition in that space is leaps and bounds right now and we are proud to support that ecosystem globally.
"I really look forward to seeing that market evolve in the next year or two."
As for our platform, we are growing much faster than the overall market so it is very exciting to be helping so many great Enterprises and working with amazing Service Provider partners around the world – the next year or two will see that continued market adoption and platform evolution which is super exciting to be a part of.