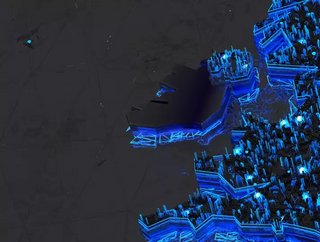 We catch up with RootMetrics CEO Kevin Hasley about the ongoing state of the UK's 5G rollout and network performance.
With progress of the UK's 5G adoption reaching a critical juncture, we sat down with Kevin Hasley, CEO at RootMetrics, a leading network performance benchmarking company, to take the pulse of the country's progress so far.
Active in the US and UK, RootMetrics is different from many of the crowd data based benchmarking companies, as it is focused on real-world testing to establish an accurate picture of consumers' experience of network performance. 
How would you characterise the state of the UK's 5G rollout versus, say, the US and APAC markets like South Korea and China?
5G in the UK is currently ahead of the US, but it's trailing South Korea. In the UK, our tests are showing 5G median download speeds of at least 100 Mbps from all four major UK operators in multiple cities across the country. In the US, on the other hand, speeds at that level are very rare—we recorded just two 5G median download speeds above 100 Mbps in 125 cities in 1H 2021. 
5G in South Korea, meanwhile, is far ahead of what we've seen in any other country we've tested to date, including the UK, US and Switzerland. During recent testing in Seoul, for example, 5G availability was nearly 100% for all three major networks, and median download speeds were well above 400 Mbps across the board. 
However, with operators in both the UK and US showing continued improvement and boosting their spectrum holdings at recent auctions, we expect to see better speeds and availability in both countries going forward. The worldwide 5G race is in a constant state of flux, so it will certainly be interesting to see how it plays out. 
Is there a disconnect between consumer expectations for 5G networks and the experiences that are currently being delivered? If so, how can MNOs close that gap?
There isn't necessarily a disconnect between the expectations of 5G performance and the reality. It takes time before users see the full potential of any new technology, and 5G is no different.
It will be a few years before we see the near-zero latency, ultra-fast speeds and perfect reliability required to power futuristic use cases that could upend the world as we know it. The good news is that progress is being made, and it's happening quickly.
Reliability on 5G is already outstanding for most operators, and we've seen 5G speeds increase by orders of magnitude since early deployments in 2019. 
That said, the mobile ecosystem at large must continue developing apps and services that take advantage of 5G. Operators (and MNOs) are one piece of the complex puzzle that is connectivity in general, and the time is now for both telecom and non-telecom companies to capitalise on the increase in speeds and capacity that 5G can offer to push the limits on services for consumers.
The current state of the mobile experience largely involves context-aware services, but the range of apps and use cases that 5G can support is endless. As the networks continue to mature and new 5G-related technologies like MU-MIMO and others are broadly adopted, the hope is that the level of improvement we've already seen jumps exponentially over time and the wide range of services available continues to expand. 
What role do you see OpenRAN playing in the future of the UK's 5G – as well as 5G more generally?
The potential of Open RAN is exciting for the continued growth of 5G. One of the most exciting benefits of O-RAN is an indirect one: innovation.
As supply chains expand and costs are reduced with Open RAN, competition should increase, and with that often comes greater technological innovation.
Ultimately, we could see a perpetual cycle in which further competition leads to even more innovation, and so on. While Open RAN is challenging—interoperability is an extremely complex undertaking, as one example—the benefits of added flexibility, supply chain diversity, lower costs and increased innovation should ultimately outweigh any challenges. 
Which industries stand to benefit the most from the 5G capabilities in place today? 
Myriad industries stand to benefit from 5G today, but more so in the future as the promises of near-zero latency and gigabit-level speeds become closer to a reality.
It's important to remember that while 5G is still in its relatively infancy, the technology is already becoming a factor in industrial IoT applications like smart warehouses and automated factories, among other use cases.
Ultimately, 5G will be a key cog in powering a host of industries and applications, from healthcare to farming to transportation, and much more.
How would you rate the UK's progress towards 5G-powered smart cities becoming a reality, and what kind of impact on people's quality of life would that have?
While it will likely be a few years before we see an entire city become truly "smart," it's key to remember that 5G performance has continued to improve in the UK and around the world.
Our testing in the UK in the first half of 2021, for instance, showed both broader 5G availability and faster speeds from all four major operators. Those networks have also boosted their spectrum holdings recently in an effort to deliver enhanced 5G service to users. As 5G speeds, latency and reliability continue to improve, we'll see the use cases required to make a city "smart" become both more advanced and widely used.
At the same time, more and more users—both consumers and enterprises—will take advantage of the technology. Taken together, the continued innovation and greater adoption of 5G and IoT applications will help municipalities continue to embrace smart city and other IoT use cases, many of which could have a profound impact on the world around us.
From remote surgery to autonomous cars and more, 5G could ultimately be a catalyst for a fundamental shift in daily life.