Finance, automotive and retail industries most reliant on 5G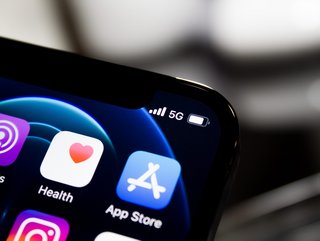 Finance, automotive and retail are the industries most reliant on 5G connectivity
Zurich-based firm Distrelec used Crunchbase data to explore companies within some of the industries predicted to be affected by 5G technology
Finance, automotive and retail are the industries most reliant on 5G connectivity, according to newly-published research from Distrelec.
The Zurich-based distributor of electronics, automation and measurement technology found there were 10,804 companies in finance currently relying on 5G.
These included firms offering consumer-focused services, such as online banking, as well as more business-related services like capital investment.
The vast majority (85%) fell under the cryptocurrency use case, with 5G technology allowing users to purchase the token 100 times faster and with greater clarity.
Meanwhile, the automotive industry had 8,251 companies reliant on 5G and retail had 6,555.
Distrelec used Crunchbase data to explore companies within some of the industries predicted to be affected by 5G technology.
5G reliance on the up
Distrelec's study confirms the finance industry's reliance on wireless networks, while also highlighting its potential growth with the wider rollout of 5G.
The majority of 5G-reliant companies in the automotive industry fell within the manufacturing sector, with 5G-enabled technologies better allowing brands to make use of automation and push out servicing software via over-the-air (OTR) updates.
However, the future of 5G within the automotive sphere also stretches to autonomous vehicles, which occupies another sizeable chunk (2,923) of the dataset.
Ultimately, writes Distrelec author Ken Berkley, self-driving vehicles could not come to fruition without the speed at which data can be collected and transmitted via 5G.
A huge 99% of retail companies reliant on 5G fell within the digital signage sphere, while 65 were related to interactive kiosks.
Rounding off the top five 5G-reliant industries were data, storage and security (5,038) and media and entertainment (4,049).
Video streaming among most common 5G uses
Away from the aforementioned uses for 5G in the top three industries, almost 4,000 companies have a reliance on 5G for video streaming purposes.
Given the growing consumer demand for streaming services, Distrelec's report asserts that media and entertainment could be an industry which becomes increasingly reliant on 5G capability.
Data storage (3,041 companies) and data security (1,997 companies) also ranked highly when it comes to the most popular uses for 5G.
Looking at the top 100 companies most reliant on 5G, 60 were in North America, 21 in Asia, 18 in Europe and one in Oceania.
Forty-eight of the top 100 fall under the infrastructure industry and 24 under technology.