FarEasTone and Ericsson make 5G breakthrough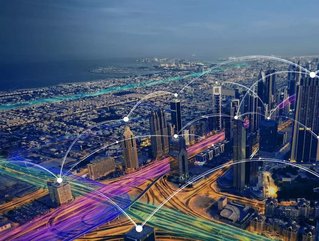 FarEasTone and Ericsson claim they have made a breakthrough in 5G world's first 5G end-to-end multiple network slicing on multiple Android devices
Taiwanese operator Far EasTone (FET) and Ericsson have announced they have completed the world's first proof of concept (PoC) for simultaneously connecting multiple network slices per device running on Android 12 commercial release. 
The trial, carried out on FET's 5G standalone (SA) infrastructure built on Ericsson's radio access network and cloud-native Core network, demonstrated the 5G user equipment slicing policy feature (User Equipment Route Selection Policy, or URSP) on multiple Android devices. 
Ericsson claims that this marks a breakthrough in network slicing capabilities on a 5G standalone network and paves the way for further ecosystem development in this area.
Chafic Nassif, President of Ericsson Taiwan said: "This is another thought leadership proof point in our industry, as we proudly collaborate with our long-term partner with FarEasTone and Android to achieve this critical milestone in the network evolution to 5G standalone. 
"The continuous development of 5G standalone, end-to-end network slicing with URSP capability has impacts beyond technology benefits. From a user perspective, it unlocks significant potential of 5G, allowing our partner FarEasTone to deliver tailored services with tailored plans, not only for individual users, but all the way to an application level. Through simplified service creation, we can reduce time-to-market, and together make a wide variety of unimaginable applications possible for both consumers and enterprises in Taiwan," Nassif added.
What do multiple slices allow a device to do? 
Multiple slices allow devices to have multiple profiles to secure different levels of experience, security, and privacy requirements, based on the needs of the different applications and in correspondence with the user profile.  For instance, a device can have a personal profile with private data from apps or off-work entertainment, and a work profile with enterprises productivity apps. With URSP features, employers can customize the work profile with increased security and enable better use of RAN Slicing with QoS so that enterprise-related apps can work even during network congestion.   
The 5G trial, in collaboration with FET, Ericsson, and Android, also introduced and demonstrated user equipment (UE) slicing policy (URSP) features that allow devices to simultaneously operate on dynamic policy control and selection between multiple 5G network slices. This enables the steering of applications and services with specific requirements to defined slices without switching devices, Ericsson claimed.
Chee Ching, President of Far EasTone Telecommunications, said: "FET is pushing forward with 5G deployment to enable more applications with Big Data, AI, and IoT. We have collaborated with Ericsson for years and developed various innovative applications across multiple generations of mobile communications technologies. 
He added that the company is pleased to achieve the new milestone with Ericsson on an Android-12 device and successfully completed the first multiple network slicing trial on 5G SA architecture in the world. 
"It not only demonstrated our technical leadership in 5G but also showcased our continuous effort in driving 5G industry development to provide better 5G application service quality for both enterprises and consumers," he said.