FAA prepares to warn pilots about 5G safety concerns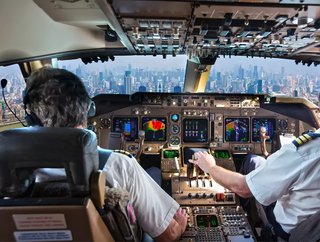 The Federal Aviation Administration is to warn pilots about a new wireless 5G service that could interfere with safety systems in aircraft cockpits
The Federal Aviation Administration, the governing body for civil aviation and air safety in the United States, has said it is preparing to warn pilots and airlines about a new 5G wireless service being launched in December which could interfere with safety systems in aircraft cockpits. 
According to officials, the FAA has been planning a special bulletin for the announcement, with accompanying mandates that would warn pilots that specific automated controls in the cockpit that help pilots both fly and land the aircraft could be affected by wireless towers on the ground transmitting the new 5G service.
It is reported that the FAA's concerns will not be directed at people using mobile phones. The FAA has stated that if the new 5G disables any automated features, then it could lead to either flight cancellations, delays or diversions in 46 of the United States' largest metropolitan areas where the towers are operating 
The FAA, FCC, and telecom industry disagree over seriousness of safety risks posed by new 5G service
However, officials at the Federal Communications Commission, which regulates commercial use of the airwaves, and the telecom industry have pushed back on the safety concerns, saying the available evidence doesn't support the conclusion that 5G networks will interfere with aviation.
The organisations have had disagreements over the seriousness of potential safety risks, data sharing and the quality of research, fueling a disconnect between efforts to protect aircraft and expand the latest wireless networks. Despite this, both the FAA and FCC are working together to resolve the dispute.
In addition, an FAA spokesman said the agency was working with other government officials "so that aviation and the newest generation of 5G cellular technology can safely coexist."
Experts in the U.S. aviation industry have expressed concerns that specific frequencies used for 5G have the potential to interfere with radar altimetres, which measure the distance between the aircraft and the ground. If these measurements are off, then it could cause certain flight control systems to malfunction and give inaccurate information regarding the aircraft's altitude, according to an analysis by the FAA. 
John Cox, a former 737 pilot who is now a safety consultant, said broad limits to flights in certain conditions could disrupt air traffic at airports. "If the wrong weather hit, for example, in the Northeast, you'll cripple it," he said.
Trade groups in the airline industry have said they are monitoring the results of the discussions between the FAA and FCC, with one spokesperson for Airlines America, a major representative of U.S. carriers, saying, "We look forward to a resolution."