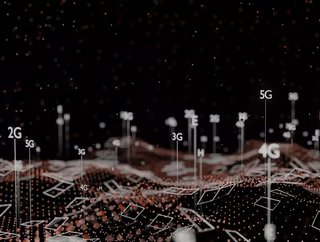 We take an in-depth look at the fifth-generation network (5G), finding out what it actually is, why it's important, and the history of previous networks
You will have heard of 5G and the fact that it's making advancements in the world of technology and beyond, but what actually is it? We take an in-depth look courtesy of Qualcomm.
Essentially, 5G is the 5th generation mobile network. It is a new global wireless standard after 1G, 2G, 3G, and 4G networks. 5G enables a new kind of network that is designed to connect virtually everyone and everything together including machines, objects, and devices.
5G wireless technology is meant to deliver higher multi-Gbps peak data speeds, ultra-low latency, more reliability, massive network capacity, increased availability, and a more uniform user experience to more users. Higher performance and improved efficiency empower new user experiences and connect new industries.
The history of mobile networks and differences between them 
The previous generations of mobile networks are 1G, 2G, 3G, and 4G. The first of these, 1G, was introduced in the 1980s and delivered analog voice. The second generation, 2G, was unveiled a decade later and introduced, by contrast, digital voice e.g. CDMA- Code Division Multiple Access). 3G was developed in the early 2000s and, for the first time, incorporated mobile data, for example, CDMA2000. 
The early 2010s saw 3G become 4G, which ushered in the era of mobile broadband. 1G, 2G, 3G, and 4G all led to 5G, which is designed to provide more connectivity than was ever available before.
5G is a unified, more capable air interface. It has been designed with an extended capacity to enable next-generation user experiences, empower new deployment models and deliver new services.
With high speeds, superior reliability and negligible latency, 5G will expand the mobile ecosystem into new realms. 5G will impact every industry, making safer transportation, remote healthcare, precision agriculture, digitised logistics — and more — a reality.
How and when will 5G affect the global economy?
Through a landmark 5G Economy study, we found that 5G's full economic effect will likely be realized across the globe by 2035—supporting a wide range of industries and potentially enabling up to US$13.1trn worth of goods and services.
This impact is much greater than previous network generations. The development requirements of the new 5G network are also expanding beyond the traditional mobile networking players to industries such as the automotive industry.
The study also revealed that the 5G value chain (including OEMs, operators, content creators, app developers, and consumers) could alone support up to 22.8mn jobs, or more than one job for every person in Beijing, China. And there are many emerging and new applications that will still be defined in the future. Only time will tell what the full "5G effect" on the economy is going to be.
Image: Verizon