Etisalat smashes world 5G speed record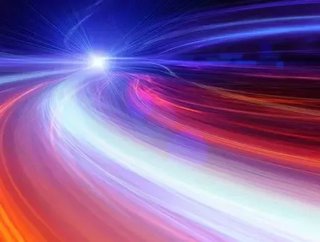 The UAE-based operator recorded speeds of 9.1Gbps over its 5G network, the fastest speeds reached to date...
, one of the MENA's leading telecom operators, today that it has broken the world speed record for 5G. Using a combination of multiple commercial spectrum bands, including n78(3.5GHz), n41(2.6GHz) and millimetre wave n258(26 GHz), the operator achieved speeds of 9.1Gbps on its network. 
The announcement comes just weeks after the , who achieved speeds of 8Gbps in a test conducted in Helsinki. Earlier this year, Nokia was also involved in a record-breaking 5G commercial network speed test, achieving in a trial conducted over its own network in Dallas, Texas. 
Given that, with Etisalat's announcement, the fastest possible speeds over commercial networks have almost doubled within the second half of 2020, the implications for network speed acceleration in 2021 are staggering. 
According to a in the wake of the Elisa test, the ability to deliver 8 Gbps speeds over 5G networks will be critical in supporting the adoption of several new low-latency, high-bandwidth services, such as high-speed video downloads, mission-critical or virtual reality (VR) and augmented reality (AR) applications.
Etisalat was the first MENA telecom to launch commercial 5G services in the region, taking its network online in May of 2019, just two months after the world's first 5G networks . 
Etisalat's mobile network was recently recognised by Ookla as the fastest in the world, showcasing high speeds all throughout this year. The operator's UAE network ranked with the fastest mobile download speed worldwide in January, March and July of 2020.
, Senior Vice President, Mobile Network, Etisalat, said: "We are pleased to announce that Etisalat UAE has achieved unprecedented 9.1 Gbps 5G network speed. This 5G ultra-wideband game-changing download speed is the fastest in the world. We at Etisalat always strive to meet the ever-increasing bandwidth demand from diverse needs of customers, businesses, automation, and gaming.
"Today's landmark announcement is a result of Etisalat's efforts in building a robust 5G network, and 9.1 Gbps is truly a huge leap forward in the 5G era to offer a speed 30 times faster than a 4G average throughput. This will have a significant and profound change on individuals, industries, society and the economy, transforming how we live and work."