Ericsson partners on 5G Core with SK Telecom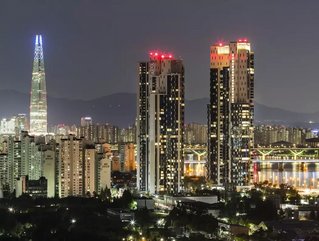 Ericsson is partnering with SK Telecom on 5G Core which supports SK Telecom's 5G service expansion for both non-standalone and standalone networks
Ericsson has announced today it is partnering with Korean communications service provider, SK Telecom, to support 5G Standalone networks through the deployment of cloud-native dual-mode 5G Core on its Cloud Native Infrastructure (CNIS).
With the rapid uptake of 5G subscriptions, communications service providers increasingly require cloud-native applications design, faster time to market and more efficient use of cloud infrastructure.
Ericsson and SK Telecom first unveiled next-generation cloud-native 5G Core networks technology, architecture, implementation and operations plans in March, 2019. This latest cooperation builds on this partnership.
Park Jong-kwan, VP and Head of Infra Tech, SK Telecom, says: "With this achievement, cloud-native and 5G will bring many new services, faster, to a broad range of industries. SK Telecom will continue to collaborate with industry leaders like Ericsson on cutting edge technologies that provide the best customer experience."
The telecommunications market in Korea
Monica Zethzon, Head of Solution Area Packet Core, Ericsson, says: "Korea is a leading 5G telecom market and together we achieved another great milestone with SK Telecom enabling 5G Standalone networks. Standalone 5G will bring faster connectivity speeds, ultra-low latency and improved network reliability. Our powerful dual-mode 5G Core solution supports an ecosystem for innovation that facilitates customized 5G services for consumers and business users globally."
Ericsson's cloud-native dual-mode 5G Core combines evolved packet core (EPC) and 5G Core network functions into a common cloud-native platform for efficient total cost of ownership and smooth migration to 5G. It is an evolution of a powerful virtualised portfolio, designed for cloud-native deployment, comprising Ericsson Cloud Packet Core products.
Ericsson Cloud Native Infrastructure, a container on bare metal cloud infrastructure solution, makes network deployments and operations simpler.
By removing the virtualisation layer from the cloud stack it is possible to achieve greater efficiency and improved automation and performance. The solution is scalable across central and edge locations, supporting a vast number of 5G services and use cases, Ericsson said in a statement. The integrated Kubernetes platform, Ericsson Cloud Container Distribution, is certified by the Cloud Native Computing Foundation.
Ericsson and SK Telecom have had a close and strong 5G cooperation for many years. Ericsson has also provided SK Telecom with 5G radio access network (RAN) equipment and network management system for their commercial 5G network rollout.