Ericsson monitors air pollution with Narrow Band IoT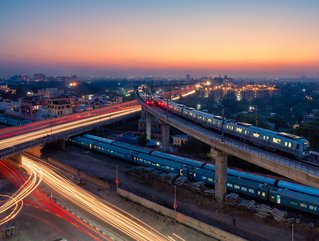 Ericsson, IIT Kanpur, and Bharti Airtel are partnering with the Rajasthan Pollution Control Board to deploy IoT sensors to measure air quality in Jaipur
Telecommunications company Ericsson along with the Indian Institute of Technology Kanpur (ITT Kanpur), and Bharti Airtel, is collaborating with the Rajasthan Pollution Control Board to deploy Narrow Board IoT sensors to measure air pollution in the city of Jaipur, India.
The low-cost Narrow Band-IoT-based air quality sensors have been installed at 40 key locations in Jaipur. These sensors are compact, simple to install, and require minimal maintenance. The real-time data collected by the sensors is analyzed by RSPCB and displayed to the public at five identified locations in the city - Yadgar Jaipur; Near VKIA Police Station Jaipur; Govt. Secretariate Jaipur; Airport Sanganer Jaipur; and RSPCB Head Office Jhalana-Dungri Jaipur.
In addition to increased public awareness, this will support policy intervention, and enable corrective actions to be taken to reduce air pollution, Ericsson claims.
ITT Kanpur also launches mobile app for access to the air quality data
As part of the collaboration, IIT Kanpur is also launching a mobile app for easy access to the air quality data. This will not only help in understanding the generated data on PM and AQI in a more meaningful way but also aid in raising public awareness about air pollution levels among Jaipur residents.
Veenu Gupta, Chairperson, Rajasthan State Pollution Control Board states, said: "I am very happy to launch this project and appreciate the efforts made by IIT Kanpur, Ericsson, and Airtel in developing and supporting this low-cost sensor network project in Jaipur. It will help in better understanding of the air quality of Jaipur and formulating a scientific action plan for control of air pollution in city".
Prof. Sachchida Nand Tripathi, Department of Civil Engineering, IIT Kanpur, said: "The collaboration with Ericsson mainly by implementing NB IoT has helped sensors data transmissibility, reduced power consumption, and increased battery life. This has resulted in more autonomous sensor network."
Sonia Aplin, Head of Marketing & Communications, SCR and GIR, Ericsson Southeast Asia, Oceania, and India states, added: "Having successfully deployed our NB-IoT sensor-based solution for measuring air quality in Delhi, we are happy to scale and deploy this solution in Jaipur city. This project will enable Jaipur city to better manage the pollution levels by creating awareness amongst residents and authorities, leading to better air pollution management. At Ericsson, we are committed to working with partners across and beyond the ICT ecosystem to improve lives and build a sustainable future."