Ericsson: Machine learning halves 5G power consumption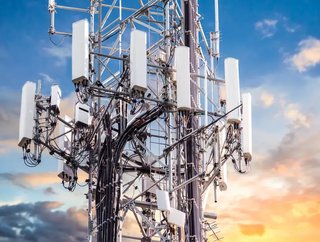 Telecom Ericsson has used a variety of techniques including machine learning to reduce the power consumption of 5G by as much as half
Telecommunications company Ericsson has used a variety of techniques in an attempt to cut the power consumption of 5G radio and antennas by as much as half. The techniques included machine learning. 
With the help of its 5G prototype system connected to Vodafone's central office in London Ericsson discovered that an average of 43% of power was saved during normal times, and 55% during off-peak times. 
Björn Odenhammar, Chief Technology Officer, Networks and Managed Services, Ericsson UK and Ireland, said: "Building on the success of an award-winning 5G network in London, it is another fantastic achievement for Vodafone and Ericsson to reduce network energy consumption by a daily average of 43%. Sustainability is central to Ericsson's purpose and our new radio will help Vodafone to reduce network energy consumption, simplify network rollout and efficiently manage the expected growth in data traffic of both current and future 5G networks."
According to Ericsson, the saving comes from the power management which results in a reduced need for thermal management. Micro Sleep Tx and the Low Energy Scheduler Solution can reduce radio equipment energy consumption by up to 15% while maintaining the same performance, the company claims. 
Ericsson's machine learning platform 
As part of its strategy to reduce 5G power consumption, the telecommunications firm has also developed a Machine Learning algorithm that can predict, observe, and respond to the data traffic created by the network. Ericsson found that its Machine Learning Sleep Mode management saw savings in energy consumption after six trial MIMO radio units were identified across several sites in Portugal. Around 14% of the energy consumed was saved at each site. 
Andrea Dona, Chief Network Officer at Vodafone UK, said: "Our strategy is simple; turn off anything we don't need, replace legacy equipment with up-to-date alternatives and use the most energy-efficient options available," said  "The success of this trial allows us to explore new ways we can more effectively manage the energy consumption of our network with Ericsson. There is no silver bullet to manage our network energy consumption - it is about putting sustainability at the heart of every decision and adding up all the small gains to make a material difference."