Ericsson insight report: What do consumers think of 5G?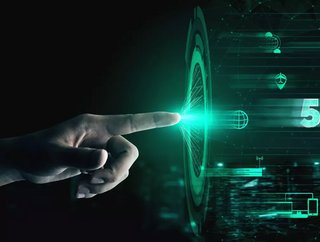 Ericsson has released a new report revealing early adopters' experiences of 5G and what they think of the network. We take a look at its findings.
Ericsson, a Swedish telecoms company, has released a new ConsumerLab insight report which shows what early adopters of 5G think of the network. Claimed to be the biggest ever 5G consumer study, Ericsson conducted more than 30,730 online interviews with smartphone users between the ages of 15 and 69 across 26 5G commercial markets, as well as non-commercial markets. 
According to the company, the study included the opinions of 1.3bn consumers and 220mn 5G users to discover the key trends influencing "the adoption, usage, and perception of users towards 5G." The report also suggests five steps that service providers can take to meet both current and future customer expectations.  
Key findings 
1) Consumer 5G upgrade intention rises in spite of the pandemic 
Image: Ericsson.
The first finding that the study revealed was that there was a significant increase in the number of people considering an upgrade to 5G either from a 4G-enabled smartphone or a 5G phone with a 4G subscription. The data contained in the study showed that at least 300mn smartphone users aged between 15 and 69 could take up 5G in 2021. On the other hand, 22% more smartphone users with 5G-enabled devices said they could have adopted the 5G network had knowledge apps providing them with information about it been addressed. 
2) 5G prompts changes in user behaviour and starts to displace Wi-Fi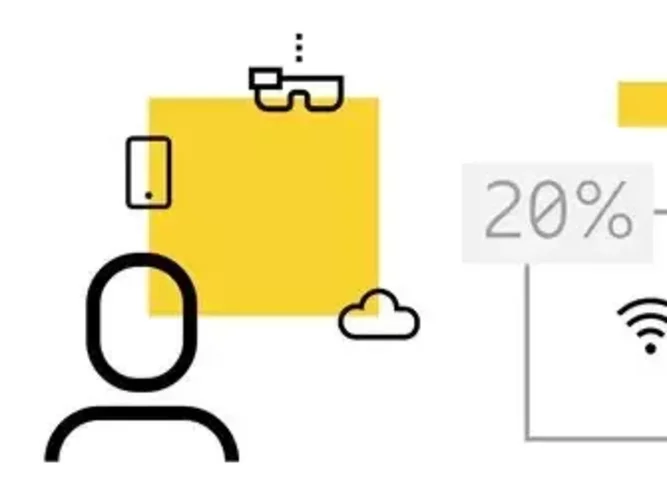 Image: Ericsson
The report also uncovered details on how 5G was changing user behaviour, with more consumers preferring it to Wi-Fi. 20% of those surveyed said that they have "decreased their usage of Wi-Fi after upgrading to 5G, while 14% have stopped using Wi-Fi altogether. The data also revealed that 5G users spend two more hours per week using cloud gaming and one more hour on Augmented Reality apps compared to 4G users. 
3) Indoor 5G coverage is twice as important as speed or battery life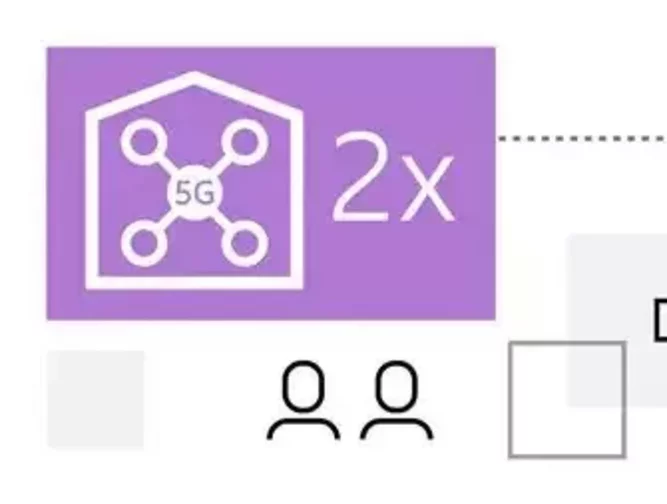 Image: Ericsson
While 40% of 5G consumers are more than satisfied with the network speeds, indoor coverage was considered more important in driving consumer satisfaction. In addition, only 29% of surveyees said they were "satisfied" with the apps and services available on 5G plans. This meant that around 70% of users were dissatisfied. According to the research, immersive video, which includes Augmented Reality (AR) and Virtual Reality (VR), contributes to 20% of the total time 5G users spend on digital services. 
4) 5G users expect more innovation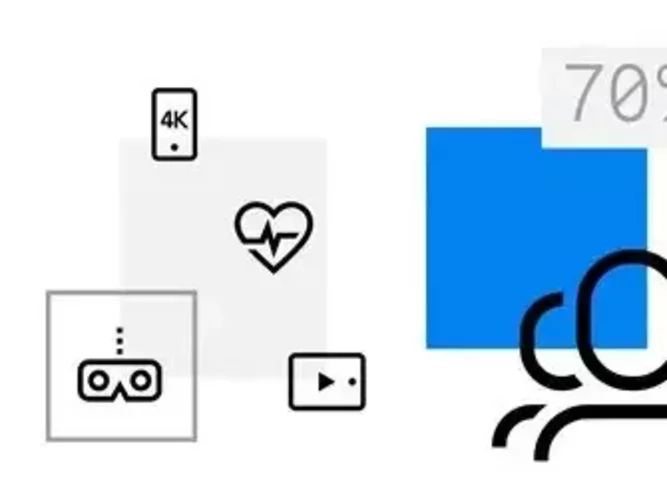 Image: Ericsson 
The results have also shown that 70% of users are not satisfied with the availability of innovative services and "expect new applications to make use of the 5G network". This clearly leaves only 30% of 5G users who are satisfied with the services.  
5) Consumers value 5G plans bundled with digital services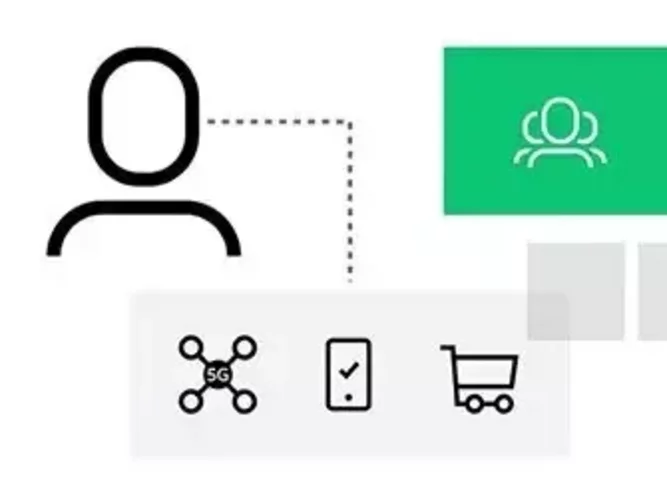 Image: Ericsson
Despite 5G adopters favouring these, around two-thirds of use cases rated by consumers were found only in the research and development stage or the technology showcase and were not available for them to experience, the report shows. Furthermore, a recent ConsumerLab study conducted by Ericsson revealed US$31trn in addressable consumer revenues that will "flow over 5G networks by 2030". It also showed that service providers could secure USD 3.7 trillion of this when driven by 5G connectivity. 
However, according to Ericsson, the greatest revenue boost will, in fact, come from the digital service-bundled 5G tariffs. The aim of this is to "convince consumers of the value of a 5G network platform", Ericsson says. 
Five ways to improve the 5G consumer experience 
In addition to finding out adopters' opinions of the network, the report, based on this information, also suggests five ways that the 5G consumer experience can be improved. 
1) Educate and better market the value of 5G 
Image: Ericsson.
Currently, there is a large gap in knowledge surrounding the 5G network and in terms of making the decision to upgrade. This, the report suggests, is due to "heavy tech jargon" used in 5G marketing confuses consumers and their understanding of its value, capabilities, and what it offers. Research shows that will 4 in 10 users intend to upgrade to 5G globally, only half will do so in 2021, with the rest upgrading in 2022.  
Providing a solution to the problem of the "5G knowledge gap", the report points out that the previously mentioned additional 22% of consumers with a 5G-ready device could have upgraded to the network last year had the value of 5G technology been better marketed, tailoring information to consumers' needs. 
2) Ensure consistent 5G coverage 
The report showed that 60% of consumers in Switzerland were satisfied with the network's performance, compared to 30% who were "very satisfied with the performance of the 4G network. In the US, on the other hand, the study shows 14% more users are "very satisfied" with 5G compared to 4G. It was found that indoor 5G coverage was more important than outdoor coverage, speed, and battery life due to consumers staying at home during the Coronavirus pandemic. 
Ensuring consistency of coverage, especially indoors, is a solution and focal point for the future of the 5G network. 
3) Adapt to the network requirements for new services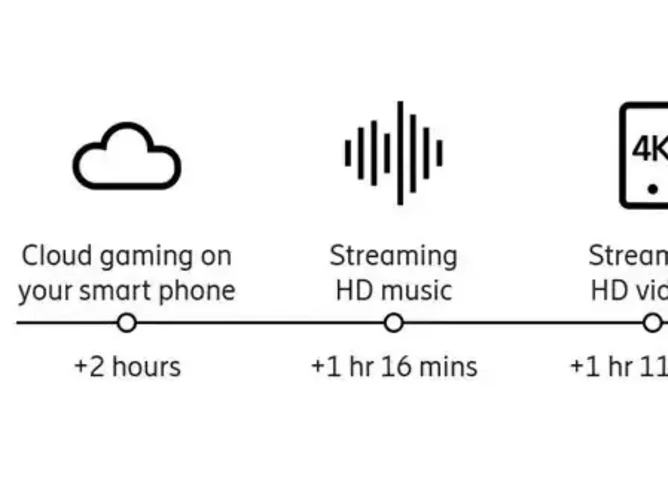 Image: Ericsson
The 5G network is ever-encouraging changes in user behaviour and, with it, brings different service requirements. As mentioned previously,  Wi-Fi usage is decreasing both at home and in other locations due to 5G being the preferred choice. 
During the pandemic, while staying at home, broadband usage was at its highest according to Ericsson's report, and some consumers were relying on 5G cellular connectivity as a backup network whenever their Wi-Fi network developed performance issues. However, to ensure 5G has the capabilities to deal with the increased demand, Ericsson believes it is important to adapt it and services providers "need to go beyond existing bundled services such as music and video streaming", the report says. 
4) Focus on what consumers want 5G to do
Ericsson says that another way to improve the 5G consumer experience is to focus on "jobs-to-be-done" or services that consumers want 5G to provide. "Identifying and understanding the jobs consumers want 5G to do is the first step in envisioning and offering use cases that consumers want, especially ones they are likely to pay for", the company said. 
The study highlighted five key jobs that consumers hope 5G will them to do. These are: 
To be productive and efficient 

To be creative 

To provide new ways of connecting and socialising 

The need for novelty (surprise, thrill, discovery)

Rewarding "me-time". 
Known as the "jobs-to-be-done theory", the report says that it "provides an anchor point from which service providers can create value via new or existing use cases". 
5) Increase innovation and accelerate the availability of use cases via ecosystem partnerships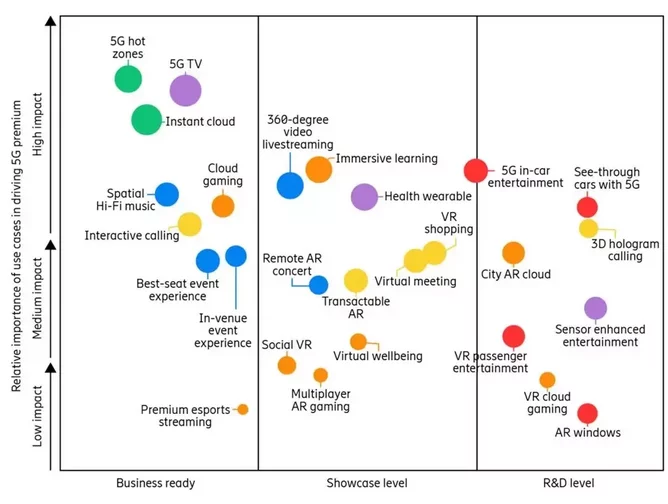 Image: Ericsson
Using the jobs-to-be-done framework, Ericsson tested 27 different use case concepts aligned with the consumer needs so that they could assess which concepts consumers feel are worth paying for, while also assessing their current development phase. Below are the results. 
Business ready: Digital services/use cases that are currently being bundled in 5G plans by service providers or are widely available.

Technology showcases: use cases that are currently relegated to just technology demonstrations by service providers.

Still in R&D: use cases that require significant research and development to solve technology complexity or see ecosystem readiness challenges.
By obtaining this data, Ericsson is able to assess the ways in which it can increase innovation and improve the availability of use cases as they embark on their mission to improve the 5G consumer experience.
The full report can be viewed here.