Ericsson, Deutsche Telekom, Cosmote trial W-band 5G backhaul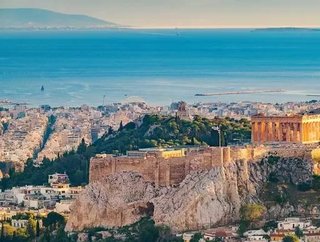 A joint trial conducted by Ericsson, Deutsche Telekom and Cosmote has found potential in the use of W-band spectrum for 5G - and even 6G - backhauling...
This week, jointly conducted by Ericsson, Deutsche Telekom and Greek mobile network operator (MNO) Cosmote took place in Athens. The trial determined that frequencies including and beyond the 75-110 Ghz W-band of the electromagnetic spectrum are just as viable for telecom network backhaul as the currently-used E-band, which ranges from 60 Ghz to 90 Ghz. 
"The evolution towards future-proof, cost-efficient and high-capacity wireless backhaul networks will play an important role to accommodate growing traffic demand, increased site location (including small and pico cells) and extend 5G services in the future," commented Dr. Konstantinos Chalkiotis, Vice President of 5G Solutions, Access & Home Networks at Deutsche Telekom. 
He added: "The results of our innovation trial with Ericsson confirm the feasibility of using higher frequency bands with wider channels as another solution in our portfolio to deliver high capacity and high performance backhaul for our customers in the 5G era." 
The trial itself used a W-band wireless hop and pre-commercial equipment to record wireless backhaul transfer speeds of 5.7 Gbps over a 1.5 kilometre range. The trial was run in parallel with a 1.5 kilometre hop using the industry standard E-band spectrum for comparison. 
The result is that the two are equally viable for providing backhaul connectivity for 5G networks. The additional spectrum this frees up for MNOs and communication companies to move information throughout their networks could be a pivotal enabler of 5G and even 6G services. 
Currently, according to Ericsson, the E-band is the only spectrum capable of supporting 10 Gbps wireless backhaul capacities for 4G and 5G. With MNOs for available and usable spectrum around the world, "The W-band is expected to add more untapped spectrum needed for high-capacity wireless transport." 
While the smaller, lighter antennas that allow for higher spectrum backhauling have been in service throughout Europe for close to a decade, the required spectrum has remained largely unavailable in the US, where the W-band remains the province of the military, with some dispensations made for research and satellite communications. 
Both Ericsson and Nokia have been petitioning the FCC to change its rulings on the use of higher spectrum bands for telecom backhaul since 2012.