Enterprise needs and consumer wants drive 5G demand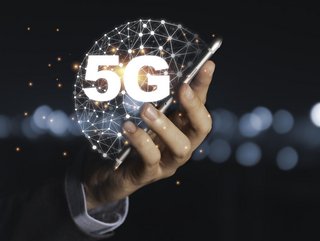 New research from Frost & Sullivan shows enterprise requirements are propelling demand for 5G network infrastructure with consumers wanting higher speeds
A recent analysis from Frost & Sullivan of the global 5G network infrastructure landscape has found that global demand for 5G network infrastructure by communication service providers (CSPs) is considerable and driven by consumer and enterprise needs. The consumer market drove 4G revenues for CSPs and will still be essential in 5G, but there is little room for growth.
On the enterprise side, the report finds significant growth potential, resulting in much of the emphasis of 5G being on enterprise requirements across various industry verticals, with both public and private 5G networks.
Global network infrastructure market to reach US$80bn in investments by 2026
With enterprises requiring higher-density devices, lower latency, higher reliability, and higher data transmission rates, the move toward 5G is well underway, driving demand for 5G network infrastructure. Network infrastructure, which includes radio access networks (RAN), transport networks, and core networks, is long-lasting; even as CSPs invest in 5G, they still are investing in previous generations of their networks. The global all-generation network infrastructure market will likely see over US$80bn annually in investments by 2026, with the majority in 5G network infrastructure.
"The network infrastructure that enables 5G is only a few years old but is rolling out much faster than 4G did a decade ago," said Troy Morley, Senior Industry Analyst, Information & Communications Technology at Frost & Sullivan. "The promise of 5G, both for consumers and enterprises, is yet to be realised but will be in the coming months in those geographies that are farthest along in their 5G journey."
Morley added: "As the 5G network is now dependent on software running in the cloud, network functions have been redesigned entirely as cloud-native software. Such new infrastructure and new architectures make the 5G network significantly different from past networks and enable new use cases for consumers and especially across industries that were previously not possible."