Endeavour, Optus, AWS complete 5G drone demo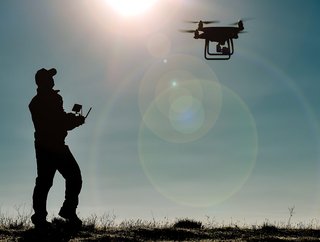 Endeavour Energy, AWS and Optus telecommunications have completed a 5G drone demonstration which helps with electricity grid repairs
Electricity distribution network Endeavour Energy has completed a successful 5G drone demonstration as part of Project Endeavour, which saw it conduct its first on-site inspection of physical electricity infrastructure using a combination of 5G, cloud, artificial intelligence (AI), drone technology, and ultra-high definition (UHD) cameras. The drone demonstration was completed in collaboration with AWS, Optus Telecommunications, and Unleash Live.
Scott Ryan, Chief Asset and Operating Officer of Endeavour Energy, said: "Finding a better way to deliver a safe, reliable, and sustainable electricity supply is in our DNA. We're thrilled to work with Optus, AWS, and Unleash live, with the support of the Australian Government to expedite the use of 5G drone technology to make faster decisions and expedite critical maintenance to continue to keep the lights on for our customers. We are committed to being at the forefront of the current energy transformation by embracing digital innovation."
Chris Mitchell, Managing Director of Optus Enterprise, added: "Today's successful test of Project Endeavour shows the value that 5G brings to enterprise businesses and critical infrastructure. The 5G's ultra-low latency allows customers like Endeavour Energy to leverage a range of technologies like never before. Credit to the Australian Government and our partners in AWS and Unleash live in bringing this to life."
What is Project Endeavour?
The project, valued at AU$648,000, began in September 2021 and is currently being funded by the Australian Federal Government's 5G innovation Initiative. Its aim is to enable faster identification of damage to powerlines caused by storms, floods, bushfires and other natural disasters. The 5G drones will enable Endeavour Energy to live-stream footage of damaged assets to its control centres in real-time, so crews and materials can be more efficiently deployed for repairs, with the aim of reducing the time homes and businesses are without power.
The company says that the technology can also be deployed to help accelerate network remediation and improve worker safety by remotely alerting Endeavour Energy of faults or damaged equipment on the electricity network that could be difficult for humans to manually identify.